It's soon to be Bluebell season and my mini session waiting list is filling up quickly! But what to wear for a Bluebell photoshoot?
If you have already signed up, I expect you might already be thinking; what do we wear for a Bluebell photoshoot? What colour schemes work best for family photos with Bluebells and how will I coordinate and plan everyone's outfits in general for this type of family photoshoot?
If you want to sign up for one of my Bluebell mini sessions, then you can do so here: https://sarahangelphotography.co.uk/bluebell-photo-shoots-surrey/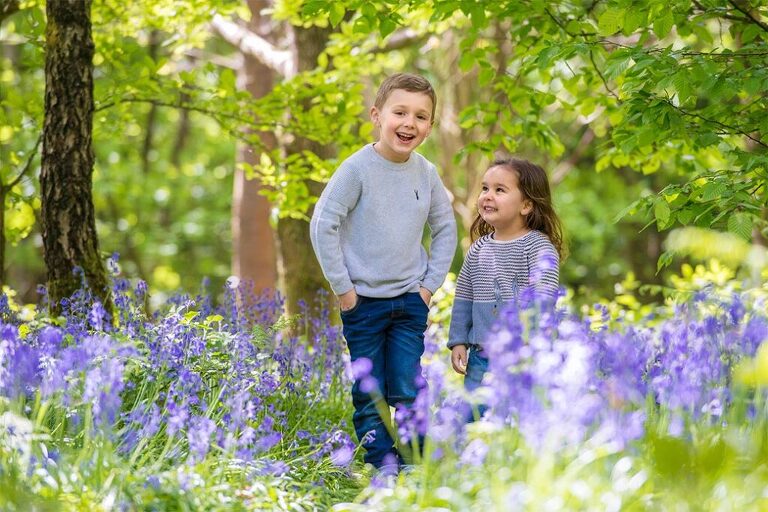 Where to begin, when planning what to wear for a Bluebell photoshoot.
Fear not!
What to wear for a family bluebell photoshoot is one of the most common questions I get asked when my clients book in for their bluebell photoshoot and in fact it's the most commonly asked questions when mums book in for any of my outdoor family photoshoots.
I can understand why too.
Everyone wants to look good in their family photos and you want everyone to feel comfortable too. There's a lot to consider.
Furthermore, the clothes you choose really do impact on the overall finished look of your family portraits so it's worthwhile considering how you can dress in harmony with your surroundings.
There are a few key factors to consider and I have listed them here in this article as 5 main tips. Once you have read my tips here, a logical plan, for your family outfits, will start to fall into place, I'm sure of it.
A note about your personal style
Your family's unique personal dress style, is so important for you to maintain in your family photographs. It's for this very reason that I don't like to give out 'uniform' or 'prescribed' advice about what to wear for a family photoshoot; for Bluebells or for any other type of outdoor family photoshoot! Instead, I hope, my advice accommodates a wide range of families that come to me for family portraits and you will see this in the family photography examples here in my family gallery and across my website.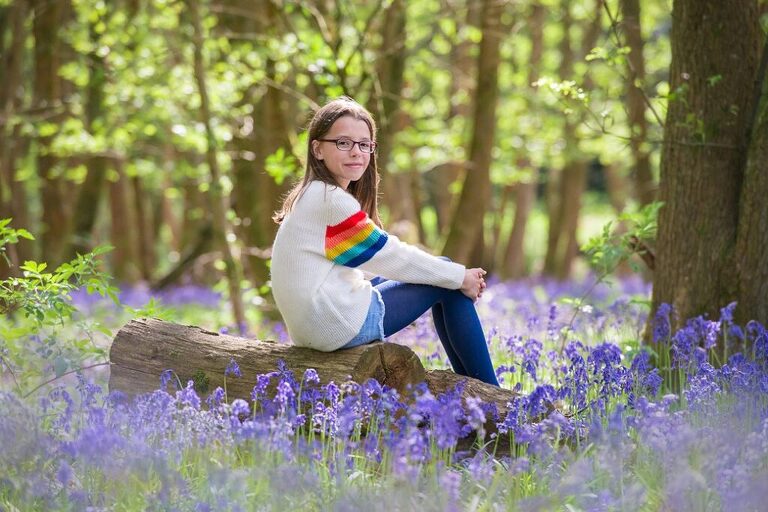 Top 5 tips – what to wear for a Bluebell family photoshoot.
1. The best colours to wear for a family photoshoot with bluebells.
Bluebells are a strong warm colour. Avoid adding to many additional strong colours into the mix that will try to compete for attention in your photographs.
Instead, aim for colours that will work in harmony, such as: Neutral tones including creams and whites (Mid-toned and light neutral tones all work well); Soft pastel tones work beautifully, including dusky pinks and even soft pastel yellows; Light blues and any shade/tone of blue denim also look great.
If you do prefer darker colours err towards navy or richer neutrals but do avoid black, as your main outfit colour, as it has a tendency to absorb light and as a result your final portraits can appear flat and lifeless.
2. How to coordinate everyone's outfits without being too matchy-matchy
You want to look relaxed and natural in your family photos but also cohesive as a family group, without looking like you are too uniform in appearance. You can achieve this in a number of different ways:
Once you have decided roughly on your pallet of colours, mix them up a bit. Not everyone has to have the same colour in their outfit.
Aim for no more than 2-3 different colours and instead of adding in extra colours to avoid the matchy-matchy look, add in different shades of the same colour, to add variety.
Aim for each family member to have their own colour and have each outfit work in harmony with everyone else's.
Have mum or the littlest member of the family wear a patterned outfit (ditsy prints work well) and then pick out the colours in the pattern and distribute them unevenly amongst the other family members outfits.
Select a wide range of neutrals and distribute them unevenly.
3. Plan for comfort and practicality
Feeling comfortable at your photoshoot is really important and this is especially the case for children. Consider clothing and fabrics that have a little bit of stretch and allow you to sit down on a blanket on the ground and get back up again easily. Children want to be able to run and move easily too.
Try not to reinvent your family style just for a photoshoot. Everyone will be much happier dressed as the smartest version of their usual selves. You want to really enjoy your time in our outdoor location whilst having these photographs taken. Remember, we want your family photographs to capture your family in a genuine and authentic way and for you to take have genuine happy memories when you look at these images after the event.
And, if your asking children to wear something new, remove any scratchy labels, wash items to help soften them and have your child wear it a few times prior to the day of the shoot to ensure they'll be happy and comfortable in it on the day of their session.
4. Practical vs Gorgeous Footwear
Many of our forest floors are still a bit damp and sometimes muddy so I recommend wearing practical footwear for your entire session, whether your choosing a casual or dressy look.
Mum, if you were hoping to wear heals for a little bit of height (I completely get this!), perhaps consider a leather boot with a wedge heal instead.
If you are going for a more casual family style, consider walking boots or wellies.
Brown or tan leather shoes and boots show up less mud too. However don't worry too much about your footwear showing up muddy marks in the finished photographs, as in most of the shots your feet will be hidden by the bluebells. : )
5. Plan for all weathers
May temperatures are unpredictable so if you are planning your family outfits in advance of your Bluebell photoshoot then prepare some layers too.
Coats tend to spoil the look and feel of a spring session, so I always recommend softer, lighter layer. Consider singlets or fine woven thermal layers underneath outfits. Coordinate long line cardigans, coatigans, jumpers and fine woven scarves. And stick with the colour recommendations I've addressed in Tip number 1.   
You can also bring coats for the short walk to our location spot and remove them for the photos.
Mums, I highly recommend those fine woven 'Nana' style thermal camisoles for a little bit of hidden warmth and of course we will reschedule if we get rain. : )
Some more general tips on what to wear for an outdoor shoot
Here are some extra tips which are general pieces of advice which I give to all of my family clients, who are booked in for an outdoor family photoshoot with me.
Don't forget about textures too!
Woollen knitwear, pleated skirts, scarves, denim, all add variety, texture and personality to your family portraits and it's especially a good way to add some variety and interest if you are choosing to dress in a simple colour pallet.
What not to wear in family photos.
Whilst 'what to wear for our family photoshoot' might be the top questions I am asked, 'What not to wear', is definitely the second most common question I am asked. : )
I recommend avoiding items of clothing that have pictures, logo's, writing, faces, caricatures and cartoons on them as they are distracting in the final images and they detract from your lovely faces.
As I've mentioned briefly already, for Bluebell photoshoots in particular, avoid too many dark colours, as Bluebell portraits work best with lighter and softer tones.  And, more generally, avoid black as it absorbs light.
A helpful word about my five star service.
Furthermore, if you are booked in for a photoshoot with me, you'll know that I send out a detailed guide with a considered plan of a dvice, on, what to wear for a family photoshoot and what to consider first when you start pulling those clothes out of everyone's wardrobes!
And, if you have worked with me in the past, you'll also know that I am always very happy to receive a little WhatsApp message from you, with clothing options laid out, if you need to call on me for a second pair of eyes. : )
And if you're unsure what I mean about a 5 star service, here's a 5 star review from one Mum who got to experience my super helpful service in the lead up to her family shoot.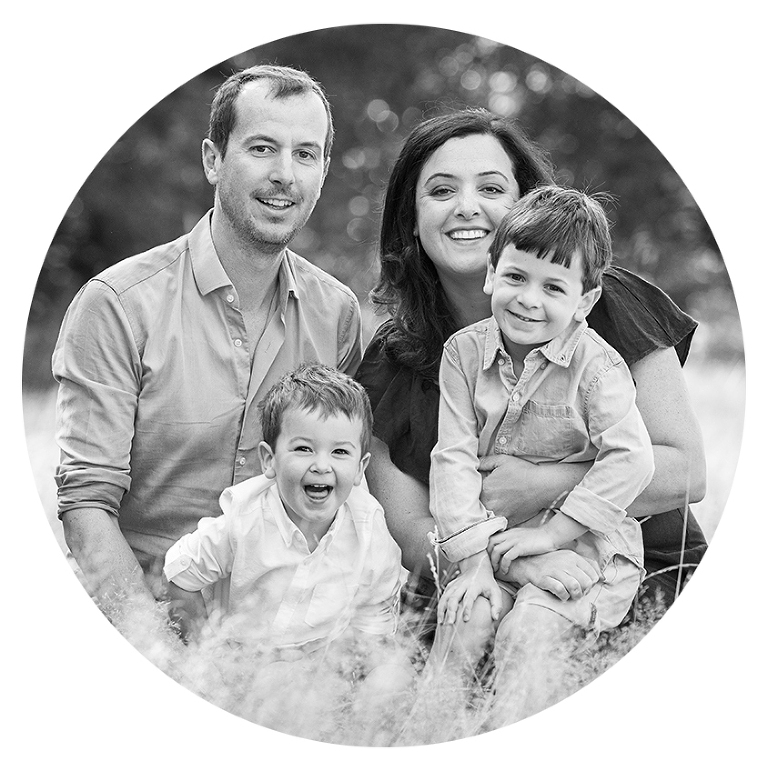 And you can head to my google ratings page here, to read more 5 star reviews, from mums and dads who have enjoyed their experiences of working with me.
Would you like to sign up for a Bluebell family photoshoot this year?
This year's sessions are taking place from Mid-April in the Farnham area, on the Surrey / Hampshire border and for my Harrow families from early May in the Chorleywood area.
Sign up to my waiting list here.
Missed out this year?
If you have found this article at a different time of the year and it's got you excited about the prospect of a Bluebell photoshoot, these shoots happen from mid-April through to mid/late May and I recommend you get in touch with me now so you can be added to my mailing list, ensuring you're the first to hear about my next Bluebell sessions.
I look forward to photographing you soon!
---
About Sarah Angel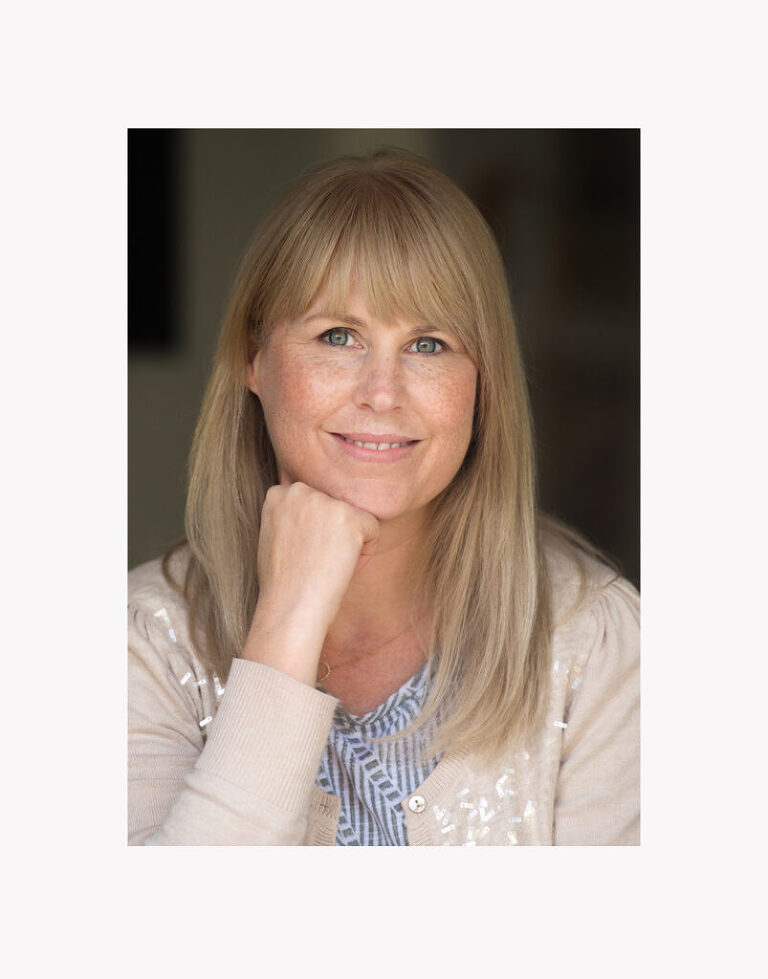 Sarah Angel is a professional newborn and family photographer based in Farnham, Surrey and photographs families across Greater London, North Hampshire and Surrey. She is Fine Art trained and holds a 1st class honours award in Photography. Prior to establishing her family photography business, she worked in education as a Secondary School Art and Photography teacher, for 20 years. She continues to teach, running photography workshops for adult beginners, in the Farnham area.
---