Mum, there's something I know about you…..
Mum, there are some things that you keep to yourself, when we meet for your family photo shoot here in beautiful Hampshire and Surrey.
……and I completely understand why.
This photo shoot means a lot to you!
You might talk to me over the phone or once we meet face to face but I know there will be certain things you'd rather leave unsaid.
As your very human family photographer with 10 years experience photographing families in Surrey, Hampshire and London, and, 10 years as a Mum of two boys, I have learnt a thing or two from listening to other mums, other family photographers and from my own experiences too …..and I've come up with a list of 13 things I think you might really want me to know.
So here they are …… 13 things I know you might be wishing you could tell me before or at your family photoshoot. Then, read on to hear my thoughts on each of these very valid and genuine concerns.
Dads can worry too!
We both know this. But todays blog topic is all about you! : ) I am sure this blog will help Dads as well but if you'd like to help a reluctant or anxious Dad and get him onboard for a family photoshoot, have a read of this blog post here: https://sarahangelphotography.co.uk/4-tips-to-get-dad-onboard-for-a-family-photoshoot/
HERE'S THE THE LIST!
13 things you want your family photographer to know.
We might not be your 'wealthiest' family but this money we're spending is a lot to us and we're choosing to spend it with you.
We are by no means a 'perfect' family but this money we're spending with you is a lot to us and we're choosing to spend it with you.
My kids are just great, so I hope you don't think they are naughty or badly behaved if they get too excited today.
I'm nervous.
I really appreciate your skill and creativity, but I hope it's ok to try some of our family's ideas too.
I hope I look ok.
I hope you make me look ok.
I really, really, hope my children behave and you still like us at the end of this session!
Please don't surprise me with any hidden charges or overcharge us after this session.
And, if we do keep coming back to you, please don't take us for granted.
Please don't treat us any differently as customers if we don't want our family pictures shared on your Instagram account/ Facebook page etc.
Did I mention that I'm nervous?
I really want to love our family photographs.  Make me pleased I picked you.
And here's what I want YOU to know!
When you sign up for a family photoshoot with me, I promise I will never ever underestimate what this means to you. The pictures themselves are the most important end goal. We both know that. But, did you also know that I understand everything else that goes on behind the scenes before getting to that point? I appreciate the plethora of worries and concerns that can be flying through your mind when you're thinking about booking a photographer, let alone preparing for the session and turning up on the day. There's the practical stuff you might worry about which most Mum's are happy to discuss with me. Then, there's the stuff in your heart and in your mind. Some of which might simply remain as a quiet niggle inside. That's quiet normal don't you think?
So here are my responses to 13 things I know you might be wishing you could tell me when you are considering booking me as your family photographer. : )
MY THOUGHTS ON
13 THINGS YOU WISH YOU COULD TELL ME
1. We might not be your 'wealthiest' family but this money we're spending is a lot to us and we're choosing to spend it with you.
I have a huge range of families that come to me for photoshoots. Yes, I work with families who can afford all kinds of things and families who have saved hard for their session I have families who have confessed to me that they had worried about how they would afford to pay for their photographs.
But would it interest you more to know that the amount of money a family has does not predetermine what they choose to spend with me?  Each family's photography needs are so different. My interest is to help you achieve an end product that's a good fit for your family.
So, whether you're purchasing a few images or a whole wall art display, Album and complete digital collection……. I take so much pride in what I do and each family I do it for…. It means so much to me to succeed as a photographer and for me that means wanting to know that EVERY family takes away a happy experience and a beautiful set of images….big or small, that leaves them feeling like they have the end result they had envisaged.
2. We are by no means a 'perfect' family but this money we're spending with you is a lot to us and we're choosing to spend it with you.
I want you to know that the beautiful and heart-warming family photographs that you are wishing for are not possible in a vacuum of perfection with a distant and aloof lady behind the camera. Instead they happen when you arrive to your session reassured and encouraged by me, a very understanding and thoughtful family photographer who understands how much these portraits mean to you.
And when it comes to those 'perfect' families? I am yet to meet an 'un-perfect' family!  'Perfect' in front of my camera means: trusting me to guide you as a family to achieve genuine and happy moments together, full of laughter, smiles and connection. It can also mean giving your teenage son permission not to smile if he doesn't want to and your two year old permission to be….well…. a two year old!
Whatever your worries are I see a perfect family every time I lift my camera up and if you're anything like our family then I'm guessing you are perfectly imperfect which is wholly more exciting than a non-existent perfect family! : )
3. My kids are just great, so I hope you don't think they are naughty or badly behaved if they get too excited today.
Absolutely not! I have never met a naughty kid at any one of my photo shoots!
But I have met shy kids, excited kids, kids with additional needs and teenage kids who would rather be anywhere else than at a photoshoot with their parents.  
It takes a lot of patience, a lot of sensitivity and some clever kid wrangling strategies to be a family photographer.  :  ) I work with each individual child and their personality, to help get the best out of them at your session.  It can take time and patience and sometimes a little chaotic to achieve the shots I know you want as a family. …..but rest assured we achieve them, in a kind and understanding way, with nobody being told off and nobody labelled 'naughty' at the end of the session.
4. I'm nervous.
I know you are. And that's totally normal. It would actually be weird if you weren't even just a little bit nervous! Nerves tell us when something means a lot to us.  And, nerves are usually wrapped up with excitement too!
Focus on the excitement bit and remember I'm there for you through-out the session, guiding you through what we are going to do…..including the playful bits…… and especially when we get to the playful bits! I've got your back mum. You'll be just fine. All of you will be fine.
5. Please don't overcharge me or surprise me with extra charges after this session.
I don't like surprises either……unless it's a happy surprise like a trip to New York with my husband. ; )
You really shouldn't be worrying about this when you arrive at your session because I will have sent you all my full pricing for everything at your first point of enquiry with me. Occasionally I might have added something new to my price list but all of the prices I showed you in detail before you booked in, are the prices you receive when it comes to purchasing your images after your session.
6. I hope I look ok.
And, the reality is that every single Mum I have worked with has expressed some kind of personal concern or worry, at some point throughout the process, to do with body image and appearance. Even the mums you look at on my website whom you think look amazing! …. every one of them at some point mentioned some kind of body image niggle.  
So I hope this reassures you, that as a professional photographer, it's my job to help you to feel comfortable and to look good in your family photographs…..but most importantly, to feel ok in your family photographs. I truly believe that if you are feeling ok, feeling comfortable and happy, and, enjoying being in the moment with your kids then you will love your photographs.  
And finally, and this might sound a little harsh, but it's not meant be harsh as it's the one point that gets me out in front of the camera with my kids every time…..
It's not just about you.
We have these photographs for us so we can see and remember our children when they were young but ultimately it's your children and their children who will have these photographs and whom will enjoy them for much longer and they absolutely love you just the way you are!  
7. I hope you make me look ok.
There are a few things that I do as your photographer to help make sure you look and feel great in your family photographs!
Firstly, I send out a little what to wear guide with a few handy tips on how to dress yourself and the family for your session. My first piece of advice is to start with your outfit and make sure everyone else matches in around you! Never leave yourself to last… as often your outfit will often be more costly and you might need to take time away from your busy schedule to shop around and try things on.
Secondly, even though my photographs look very relaxed and natural they are in fact gently directed. I'll make sure you are always standing or sitting in your best angle to the camera. And, if there is something specific you want me to know about or watch for, something that makes you feel a bit self-conscious, do let me know! I will make a mental note of that concern when I direct you and arrange your family shots.
8. I really, really, hope my children behave today and you still like us at the end of this session.
Repeat after me. There is no such thing as a naughty child! Kids will be kids and the important thing is we don't growl or tell anyone off.   Try not to get anxious if your child is over excited or running off or struggling to follow instructions.  
Sometimes we have to let them have a break. Let them run around or let them have a cry…. or a snack or a toilet break …. Or climb a tree.  Please also remember I've seen it all before!  I'm a Mum to two boys,  I've worked with so many different kids over the last 10 years as a family photographer and I was a secondary school teacher for 20 years!  So, I promise I really have seen it all!
9. I really appreciate your skill and creativity, but I hope it's ok to try some of our family's ideas too.
I absolutely love that you have ideas for your family photos' too! It actually helps me to get to know your family style and personality.
Please always chat to me before the shoot or during the shoot if there are particular kinds of family portraits you would like to try.
If the light isn't right or if the timing is a little tricky, I'll let you know but we will definitely give it a go at the right time/place during your session.
10. If we do keep coming back to you, please don't take us for granted.
The thing I love the most about my job is seeing families return over time. It is just an incredible privilege getting to know families over subsequent sessions and recording your children growing up. I also find that the more often a family returns to me the more connected their images become. Knowing a family, their personality and style, is something I can find out at your first session and by reading it on your booking form. But getting to know a family and portraying their special connection in family portraiture is something that becomes more genuine and in more depth over time.
11. Please don't treat us any differently as customers if we do not want our family pictures shared on your Instagram account/ Facebook page etc.
I have a really stringent privacy policy and always ask, after your session, once your gallery is prepared and sent to you, if you are comfortable with me sharing your images.  
Most of the families I photograph like it when I ask to share their images because they are so proud of their family and enjoy just a touch of limelight ….. as long as it's not too much!  Some families are also happy for me to tag them, whilst others prefer I don't share their name or details with any of the pictures I show.
If the answer is no (and this can be for any reason at all and no explanation is required), then that information is added to my database and I mark your image files as strictly private.
12. Did I mention that I'm nervous?
Sometimes, even after all of the preparation, reassurances and a chat over the phone, you might still be feeling nervous. If so, you might want to head over to read this blog here…….. where I talk in more detail about how to turn up to your session feeling happy and relaxed.  
13. I really want to love these pictures. Make me glad I picked you.
Choosing a family photographer is such a personal thing. It's important you like my style and even more important that we get on and you have a good idea of how I work.  That way you can be fairly sure we are on the same page when you chat to me about the types of shots you most want to have for you and your family.
I've been there too!
It's completely understandable to feel nervous or anxious prior to a photoshoot, especially if we've never worked together before or if this is your first time having a family photoshoot. I understand because, as I mentioned earlier, I'm also a mum (I have two boys aged 9 and nearly 11!) and even though I am a family photographer I still have to invest in a photographer to take our family photographs each year too! There will always be a few niggling little worries (or big ones!) That I haven't perhaps wanted to share with our chosen photographer. Each of us have our own big and small sets of worries around being in front of the camera, rallying the family together for the shoot, taking a risk with this new photographer, and, investing your hard-earned cash! Of course, you're going to have lots of questions and some nerves getting started.
And, can I let you in on a secret?
It might also help to know that I get butterflies in my stomach before your family photo shoot and I've spent most of the day and time in the weeks leading up to your photoshoot thinking about your family, considering your booking form and the info you've shared with me about your children, considering whereabouts in Hampshire, Surrey or London we will have your photo shoot, considering how I'll make you all feel at ease and which silly jokes I'll attempt to crack with the kids first if they start to look a bit tired or fidgety and will Dad be ok too at the session too? …….I really want you all to have an enjoyable time at your session and I feel that I have a really big responsibility to make your time with me enjoyable, your time as a family enjoyable, AND, memorable! …… and for you to really, really, love your photographs too!
Interested in having a chat about booking your next family photography shoot with me?
Are you thinking about a family photo shoot in Hampshire, Surrey or London? Click here to arrange a phone chat.
I always recommend we have a phone chat prior to booking in with me. It's a nice way for you to find out if I'm a good fit for you and your family, as well as giving you the chance to discuss more about what you most want from a family session and ask any questions or share any concerns.
Chat's like this are what help us to go on to achieve beautiful family photographs for your family that will have you feeling full of emotion, in a good way, every time you look at them.
I look forward to hearing from you soon!
Not ready for a phone chat?
Perhaps you've only just found my website and you need some more time to get to know what I do?  I recommend you check out more of my blog posts here or take a look at my family session info here, to get to know my style. You can learn more about me here, to capture a glimpse of my personality.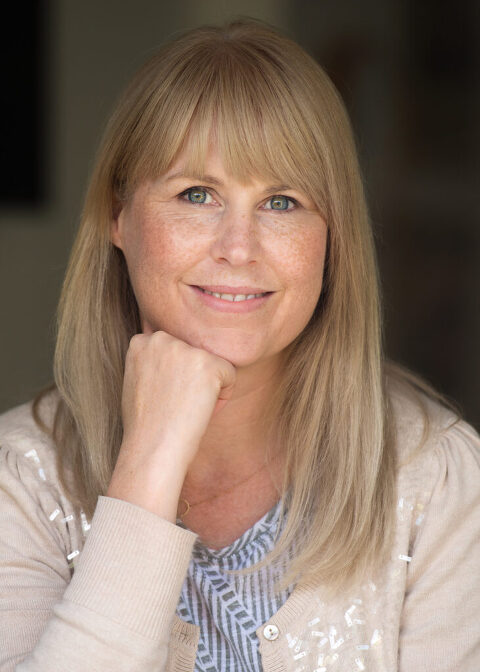 Sarah Angel is a professional newborn and family photographer based in Farnham, Surrey and photographs families across Greater London, North Hampshire and Surrey. She is Fine Art trained and holds a 1st class honours award in Photography. Prior to establishing her family photography business, she worked in education as a Secondary School Art and Photography teacher, for 20 years. She continues to teach, running photography workshops for adult beginners, in the Farnham area.