Need some help persuading Dad to get on board for a professional photoshoot?
This blog post is written with Mums in mind as around 85% of my family shoots are booked by Mum. I was also motivated to write it for mums who recently won a photoshoot gift voucher in Farnham. (Nobody likes seeing a gift voucher sit by unused!)
If you have a husband or partner who's not so keen on signing up for a professional family photoshoot, something that you've had your heart set on for some time now, then hopefully this advice will come in handy.
I've also added a link at the bottom of this blog for my photoshoot gift vouchers for Farnham families, available throughout the year and a great idea for Dads to purchase this Mothersday. : )
Top 4 Tips to help Dad get in front of the camera.
I've listed my top 4 tips based on conversations I've had over the years with Mums, about Dads who have been reluctant about a photoshoot.
But before we get to those tips, here is one story that stood out for me, which I want to share with you here.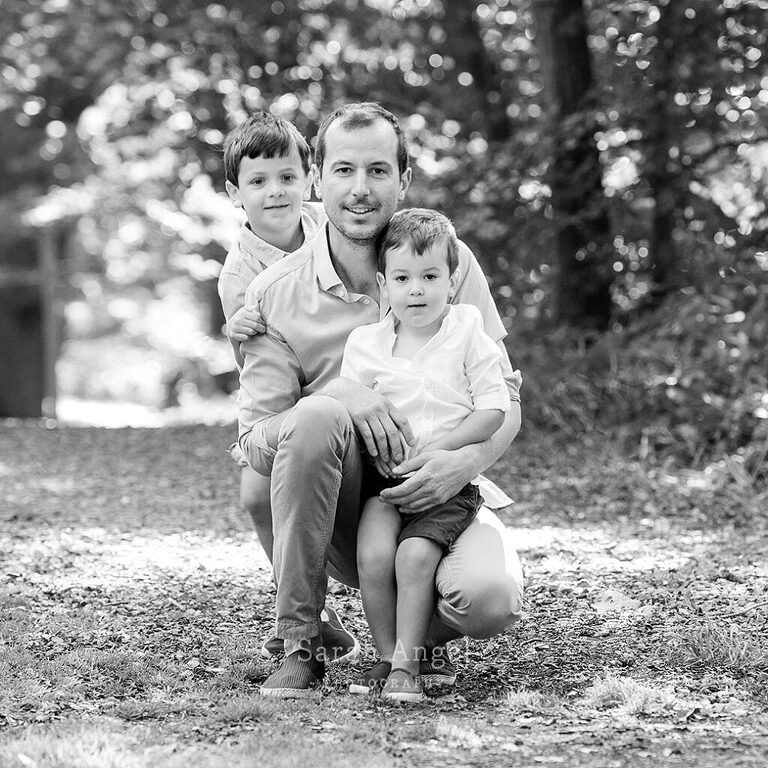 We're not talking about all Dads.
Firstly, let me start by saying, I am not a big fan of generalisations and I'm certainly not saying that all Dads dislike family photoshoots. I personally know just as many mums as there are Dads who feel nervous about getting in front of my camera. AND, I know just as many Mums and Dads and who love having their photograph taken and enjoy the process we work through from the planning stage to creating wall art for thier family home.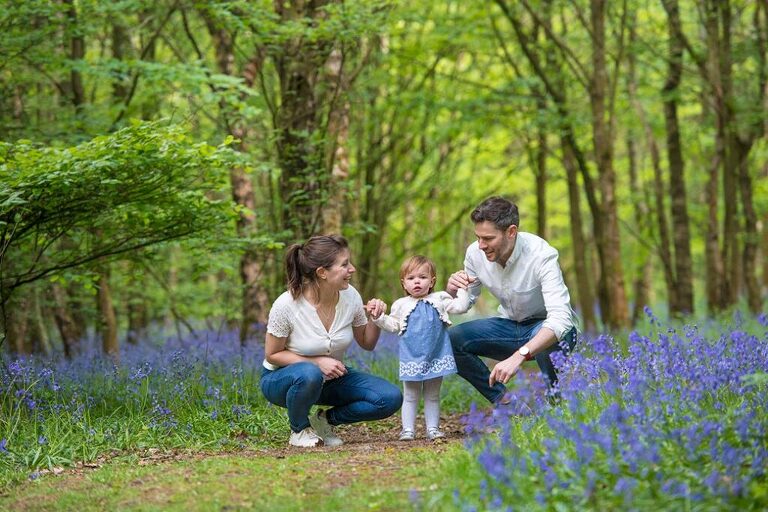 Rebecca's story
On Thursday evening I received a text message from Rebecca, who was booked in for my Saturday Autumn mini sessions with her three children and husband Andrew. They were my 3pm booking and a new family too.
Her text message reads:
'So sorry but my husband is asking if we can rebook?  He's out until late afternoon tomorrow at the golf club. We'll struggle to make our slot.  He doesn't think he'll last a full session, but he's agreed to come along if we can change the date.'
I felt disappointed for her!
I could sense the slightly futile tone in her last statement about her husband thinking he wouldn't manage a whole session (my mini sessions are only half an hour long!!!).
Her message sounded like it was sent with a heavy heart as it's tone was in stark contrast to her emails a few weeks ago when she had sent me the most beautiful and carefully thought through clothing options for their session and wanted my advice on every detail. I love this level of excitement before a family's session! : )
I knew she was committed and wanted these family memories but sadly her husband was less enthusiastic.
I was naturally disappointed too. My Saturday Autumn mini sessions were fully booked up and I was immensely excited to meet all of the families that had booked in, especially new clients like Rebecca, as I really enjoy that first session getting to know a new family, forming those first early connections with the children and putting the parents at ease.
Help was required!
I sent her a quick email containing my top 4 tips for supporting Dads who are not into the idea of a photoshoot (the exact ones I've copied here for you at the bottom of this blog). This gave her some tools to draw on, to reassure him that the session wouldn't be quite as painful as he might have imagined.
She was fortunate I had a second session date available in an evening at my next mini session day on the Sunday and they could make it. 
On the day of their session, they made it along to the session early, so we took a slightly longer walk around to our spot, played some hide and seek along the way with the kids and I got to chat to Mum and Dad and put them at ease.
The session started off well, but I was still a bit nervous myself about Dads potential short attention span for seeing it through to the end of the session. I made sure we got the family group shots and individual shots of him with the kids playing first! But guess what? He was still joining in at the end of the session and he was still smiling too!
When we got back to the car park I thanked them very much for a fun evening shoot and I was quietly delighted Dad managed to stay for the whole thing!
And when I got home this message, from Rebecca, was waiting for me in an email …..
' Thanks so much for today Sarah, you did a fabulous job of keeping everyone calm and enjoying the session as well!  I even had a surprise when we got home to hear Andrew say "that was not too bad, we should do things like that more often!!" I was genuinely shocked… he's always disliked photo shoots, this is not his first one! 

Thank you again, We're looking forward to seeing images when they're ready.

Hope you have a lovely evening.

Kind regards,

Rebecca
Top 4 Tips to help Dad get in front of the camera.
Tip 1. He needs to know how much this means to you and why.
I imagine both you and your husband enjoy taking photos on your outings and walks and holidays etc. In his eyes these images are perhaps enough for him and maybe he hasn't considered the draw backs of phone snap shots nor has he thought through why having professional photographs would mean so much to you.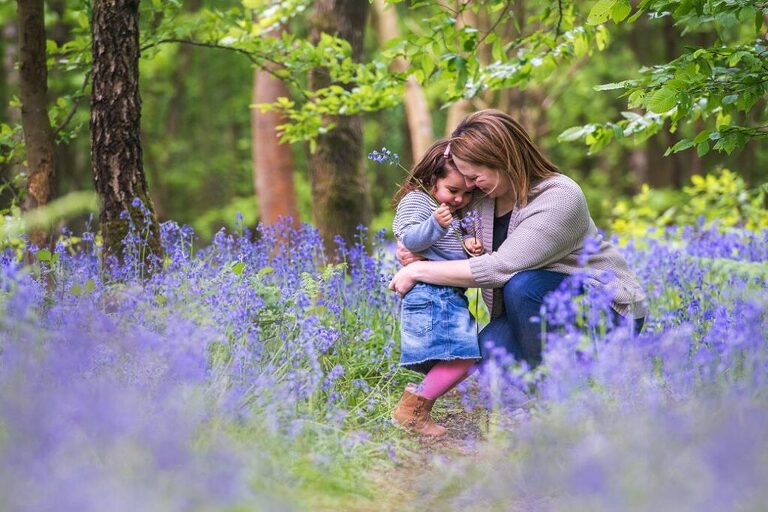 Ask him to look through his phone pictures and then get him to look through yours. Notice how his phone reel contains lots of pictures of you and the kids and your phone picture reel contains lots of pictures of him and the kids. And how many family selfies can you account for, between the two of your phones?
Tell him why it's so meaningful to have these photos now whilst your children are still so little and baby-brain is steeling these precious moments from you as they slip by, as these gorgeous children you have keep growing and changing every day.  Explain to your husband how invaluable these pictures will be to your children in the future. To have these images of you portrayed so beautifully, together, when they are grown up and have children of their own.
 (I have another blog here about why it's so valuable for children to see themselves portrayed with their family here).
Or perhaps it's just one of you that's capable of taking flattering pictures of the other? Perhaps your husbands' idea of your 'good angle' leaves a lot to be desired! Neither of you are getting any younger. You both work so hard and YOU work so hard at being their Mum! You really deserve to have special pictures of YOU. Yes you really do! And pictures of you together beyond your wedding day and with your children. Repeat after me: I deserve to have special pictures of me with my children.
Tip 2: Make sure he knows exactly what my style is like
Som Dads just hate the thought of not knowing what to do!
It's those awkward moments that nobody likes, of not know what to do or where to put themselves in a foreign situation.  I know that most Dads like to feel useful and what's more awkward than the thought of being at a photoshoot and being made to stand still and stare at a camera and or being asked to 'just act natural' or even worse still , being asked to 'pose' for the camera. Not knowing where to put your hands and which way to look is awkward.  Awkwardness is one of the most common reasons (according to mums), why their husband/partner have been reluctant about having a family photoshoot.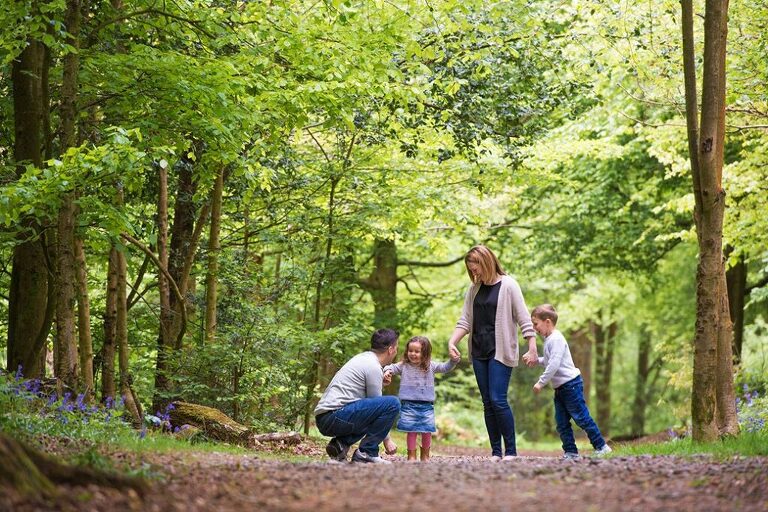 Many Dads will have their own expectation of what a photography session will be like but perhaps they don't know anything about me or my style of photography.
First of all, show him my website so he can see the types of photographs I take.
Explain how casual the photographs are and how I am more interested in capturing connection and that sense of a little family outing/adventure, than having everyone standing with stiff smiles in front of the camera.
Let him know that this photographer (remember she is a kiwi after all!) doesn't make people stare at her camera and nobody has to stay super still for very long either.
It will be fun and relaxed, and you'll be so busy with the kids, helping them up into trees and climbing over logs, they won't even remember they are being photographed. It really will be like hanging out as a family (with me tagging along, with my camera, gently directing you and reassuring you along the way!).
Tip 3: Explain the real value
I agree this is very valid issue for families and my service is not freely available to everyone, due to the price. After all I am a luxury service, rather than an essential service.  However, if it's about justifying the value of spending the money on family photography versus a holiday, stuff for the house, family outings, then ask him to think about what's physically less replaceable.… your family memories, your children at this age, now and your photographs of course!
One day, when these kids have grown up and left home for university, these photographs will be the thing you have left to reminisce over. And, these images will be their record of their growing up years and you deserve to let them have beautiful pictures of you all together. Their value will only increase, exponentially, over time.
And furthermore, digital files can be turned into a range of beautiful gifts for relatives for the next year. Calendars, desktop frames, albums for grandparents ….that's mothers day, Christmas and birthdays sorted for lots of family members this year. : )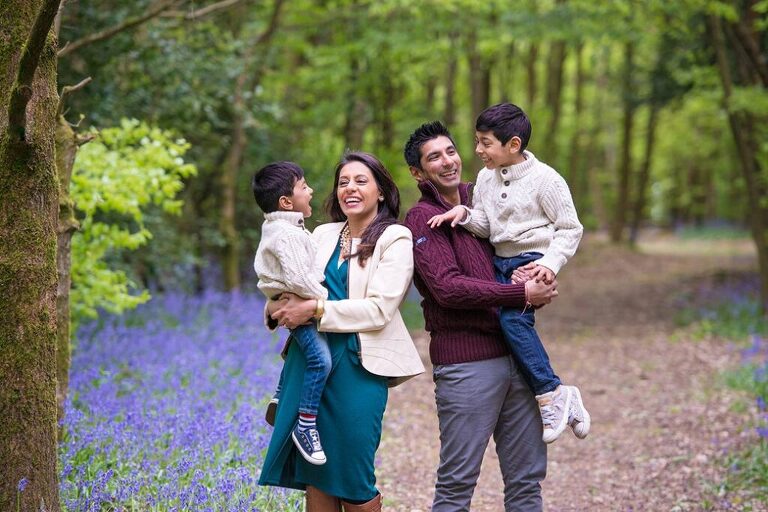 Tip 4 : Share your feelings about time.
We are too busy in our weekends with football games/rugby ballet, my Golf, your running and visiting the grandparents and the kids homework too! 
If time is the reason he gives for not being able to have a family shoot with you then time is the reason why he must. Your children are growing up so quickly. I know you don't need me to tell you that but often it's only in hindsight that we understand this and then it's too late for those photos when of you all together when the kids are babies or toddlers or starting school or getting taller or reaching the teens…… I know how much of a shock I had when my eldest turned 10. I thought I had longer. I thought his childhood would continue on for some time but he's starting to change so quickly, yet again. It's all so fleeting.
Once he understands how important this is to you, he can allocate a few hours within one weekend in the year for something this important. And luckily for you, my booking schedule, especially over the late spring, summer and early autumn, accommodates sessions from early morning right through to sunset hours!
And now that he knows how relaxed my sessions are, this time is not being filled with another chore or activity. You can actually view it as down time. Time to breath, to be outside together. Time to enjoy each other's company. Time to show each other you care.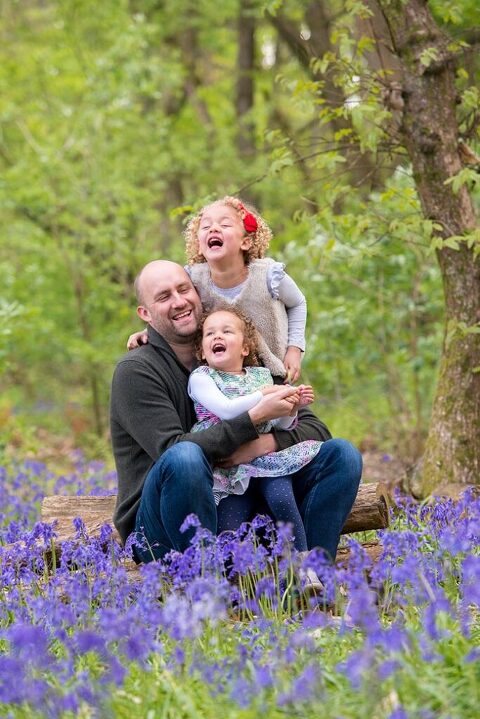 So do you think you've managed to persuad him yet?
If the answer is yes then don't hesitate to get in touch with me, to start planning your family photoshoot and create the kinds of photographs that will make your heart flutter each time you look at them and they'll have your husband saying….. "that was great, we should do stuff like that more often." : )
How to get in touch with me to arrange a photoshoot gift voucher in Farnham:
Farnham photoshoot gift vouchers, for Farnham families and especially for Dads to purchase for Mum this Mothers Day.
Head to my voucher shop here.
Or, use the contact form on my home page to get in touch with me for a chat or go ahead and give me a call on 07903772960.
I can't wait to photograph you soon!
---
About Sarah Angel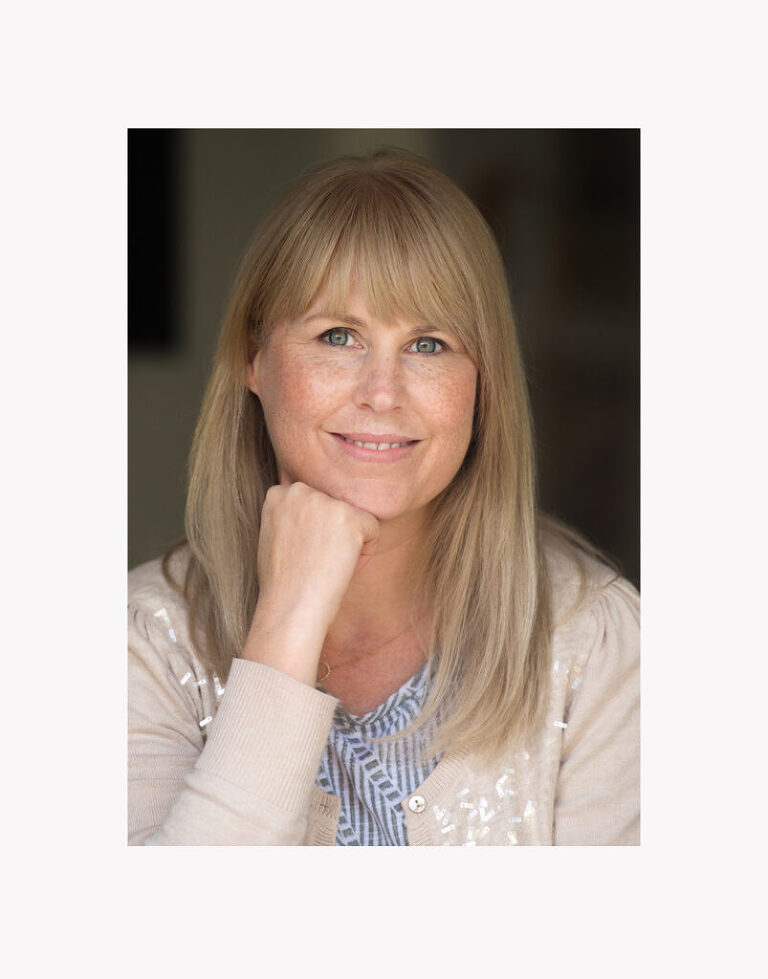 Sarah Angel is a professional newborn and family photographer based in Farnham, Surrey and photographs families across Greater London, North Hampshire and Surrey. She is Fine Art trained and holds a 1st class honours in Photography. Prior to establishing her family photography business, she worked in education as a Secondary School Art and Photography teacher for 20 years. She continues to teach, running photography workshops for beginners.