10 Portrait photography tips for lockdown walks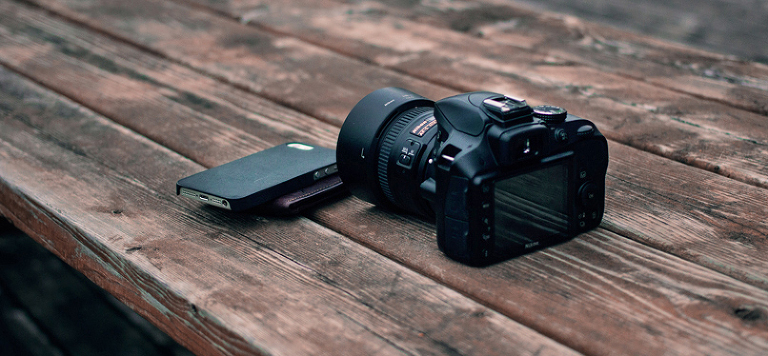 Do you need some portrait photography tips for your next family walk?
Hopefully we won't have too many more weeks of lockdown, but with the half term holiday stretched out in front of us, it has prompted me to think about how we can make our next lockdown walks a little more interesting and I thought it would be useful to share my ideas with you here.
I've certainly needed something new to focus on as we head out to our same local walking spots each day in Lockdown. So I have created 10 Portrait tips for lockdown walks that will hopefully give you some fresh perspective when you head out with your camera or iPhone.
It's definitely encouraged me to think more about the types of portraits I am taking and giving me something new to think about and do with the kids on our lockdown walks.
If , like me, your feeling like your next walk needs some fresh energy injected into it keep reading on!
When I scroll through my phone at the moment I've noticed the exact same types of photographs on our daily walks. Kids standing in which ever pathway we're on either looking at my camera or walking ahead of us on the pathway! Or perhaps kid on a hill or a quick selfie when the sunshine comes out.
Look for a new perspective…..
Sometimes it's just a case of heading outside, with your camera or phone, with a new perspective. I have pulled together a collection of tips and images to hopefully inspire you on your next walk together.  
A Pinterest Board of Ideas
I have also created a Pinterest board of fun photo / creative outdoor challenges for the kids to do on their next lockdown walk too. You can find a link to my pinterest board at the bottom of this blog.
10 Portrait Photography Tips for Lockdown Walks.
1. Capture the action
Snowball fights, puddle jumping, ice smashing, jumping off logs or catching the highest branch in a tree. Your iphone should be able to capture the action no problem. If your using a DSLR, try a fast shutter speed to freeze the action or a slow shutter speed to play with blur.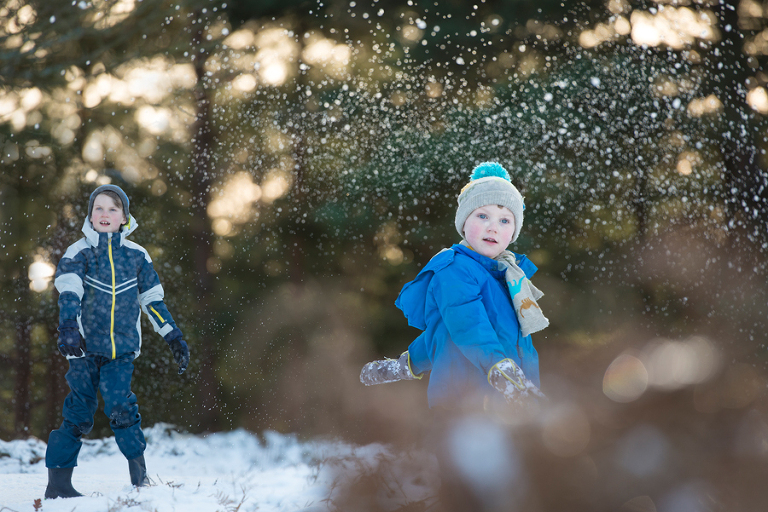 2. Shoot overhead
It's your turn to climb up a tree or on a log. Your toddler is likely to wonder what your up to! When they look up you will be able to capture beautiful 'catch lights' in their eyes.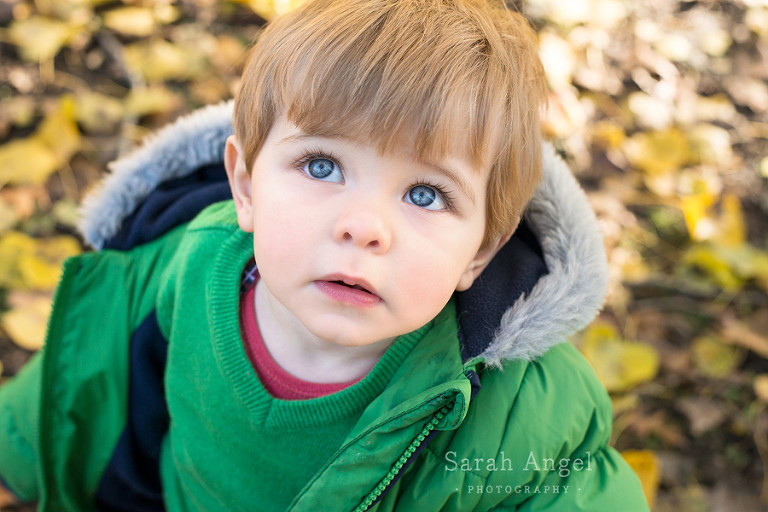 3. Crouch down low
Crouching down and looking up worms eye view) can make your subjects look dramatic and powerful. If you can tuck down amongst plants on the side of a path it creates extra interest and can hide a dull or muddy pathway.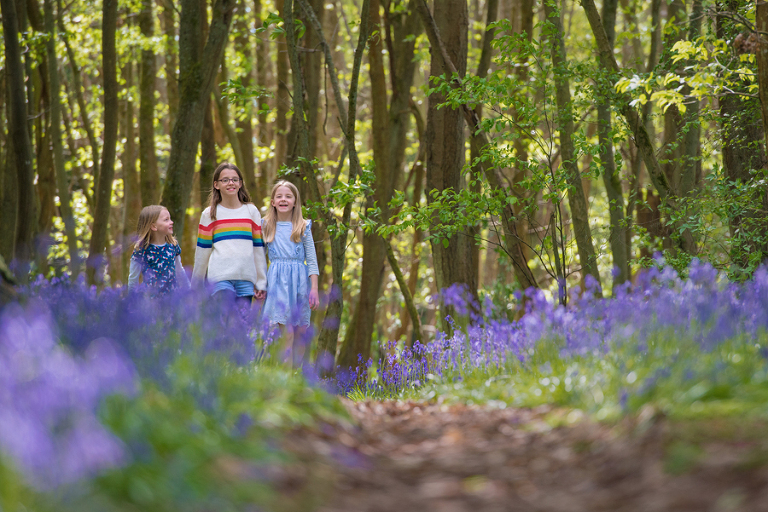 4. Level up with them
This is usually how I end up so muddy at the end of a photo shoot! It's definitely not a glamorous job but by laying down low at their eye level you will be able to create a really compelling portrait.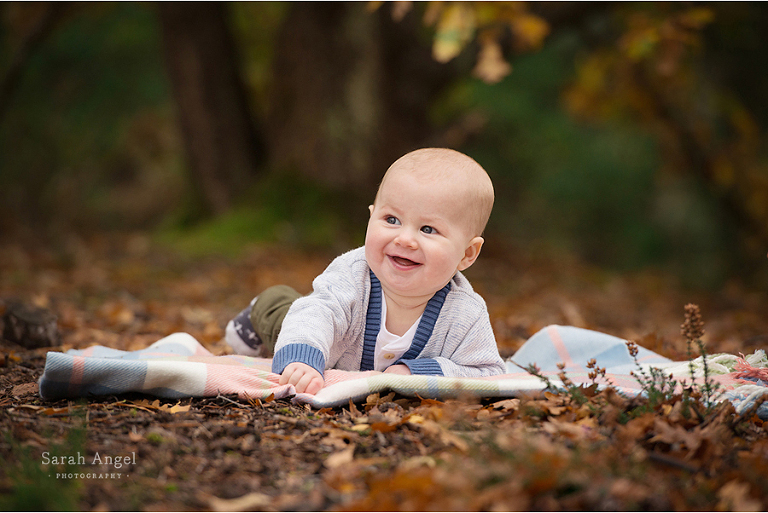 5. Shoot through something
I love this strategy for capturing children and families, as it evokes a real sense of being immersed in their surroundings. And, the textures become so painterly when these images are printed on a handmade gallery rag paper and framed, to create a special piece of family wall art.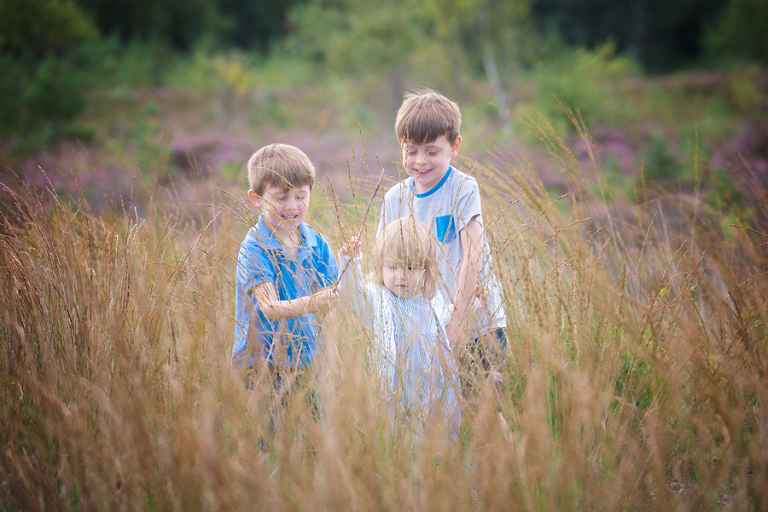 6. Isolate your subject
Pop your child in an open space with the same colour & texture around them. Shoot standing slightly overhead. This one should be fairly easy at this time of year when a lot of our open heathland or forest parks are looking very snowy or very brown. : ) It's even more effective if your child is wearing a contrasting tone/colour.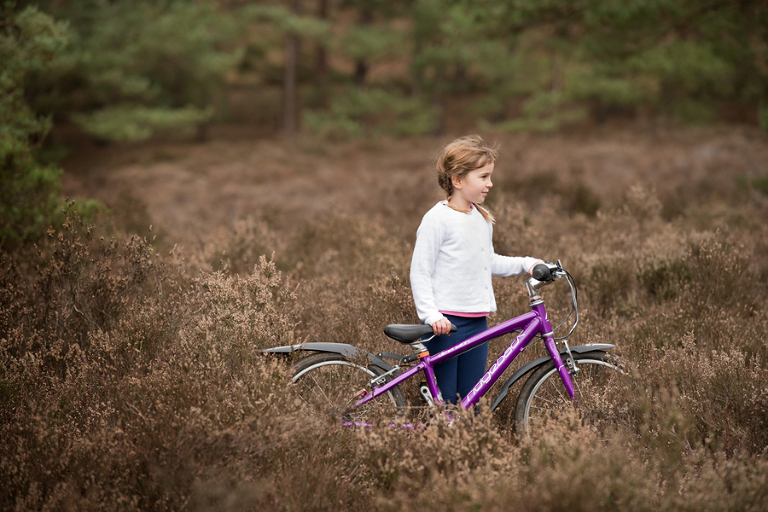 7. Play peek-a-boo
Peek-a-boo or a game of hide and seek always create some great photo opportunities. As you are shooting, look to achieve some depth in your images by having some foilage in the foreground of your shot.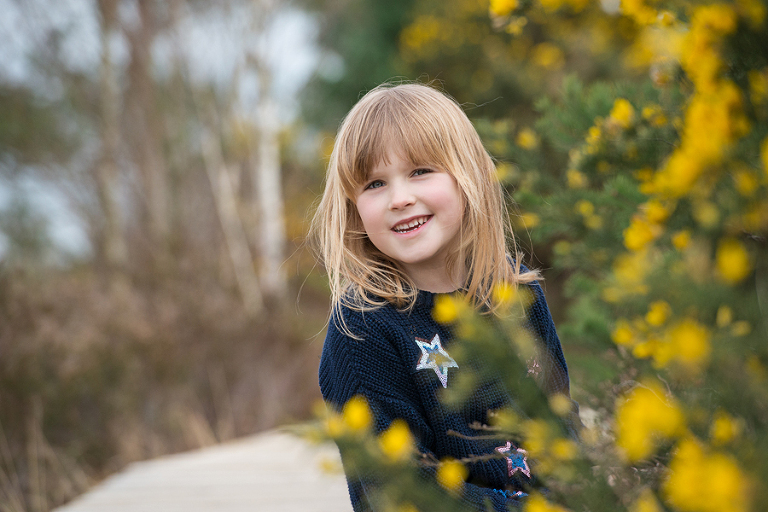 8. Shoot extra close…..
It's magical when your kids find something outdoors that excites them. Take advantage of these moments when you watch them study something and get in close. I took this image with a 50mm lens on my Nikon Pro, but you can purchase some very cheap clip on macro lenses for your phone camera to achieve some exciting close up results.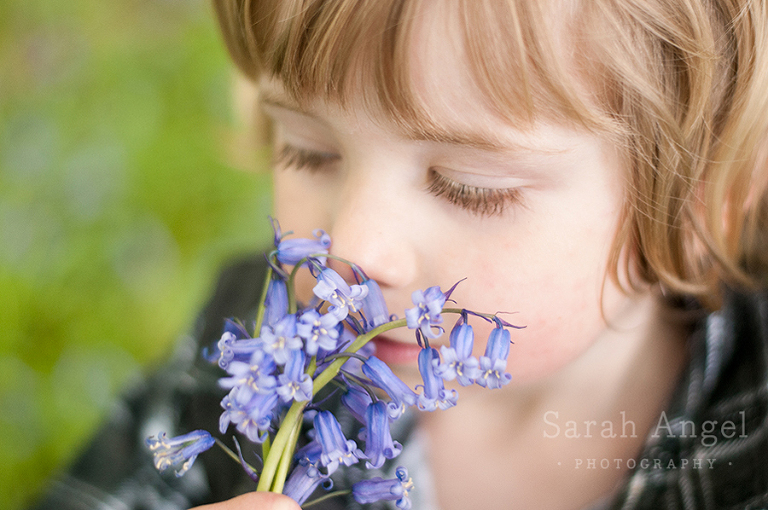 9. Head out at a different time of day
Everything looks different when you head out either very early in the morning or at dusk. On a frosty morning it's very cool and crisp or sometimes pink. Then, 1 or 2 hours before sunset look out for 'golden-hour' when the setting sun tints the sky and it's a magical light for photographing in. It's also my most desirable time for family photography shoots in the summer and autumn months.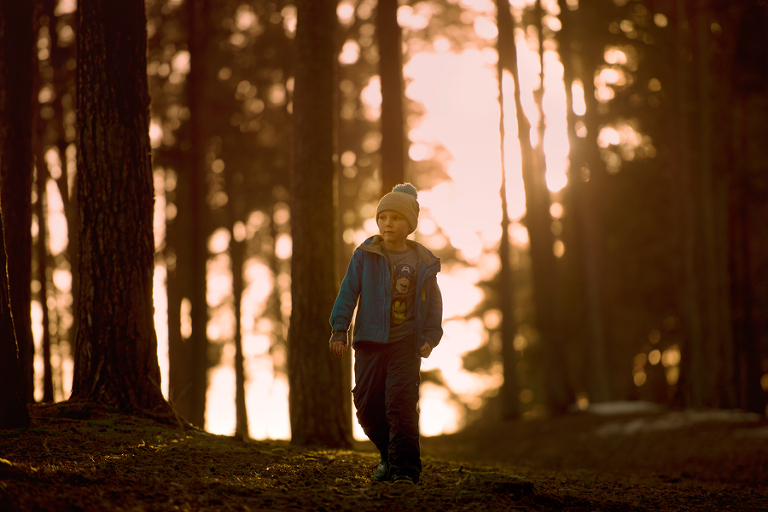 10. encourage some healthy sibling competition
Children don't always want to pose or stand still for a photograph so sometimes just encouraging a bit of healthy competition can make for some great action shots. Who can jump the highest? Who is the silliest, the funniest, the smelliest……you get the idea I hope.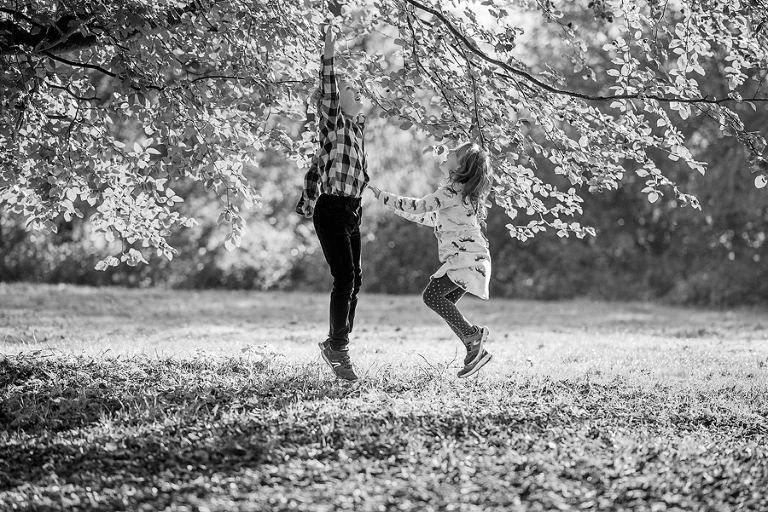 A Pinterest Board of Ideas
And, as promised earlier in this blog, I have a pinterest page with lots of creative ideas, for different age groups, to try out on your next lockdown walk. You can find the link here.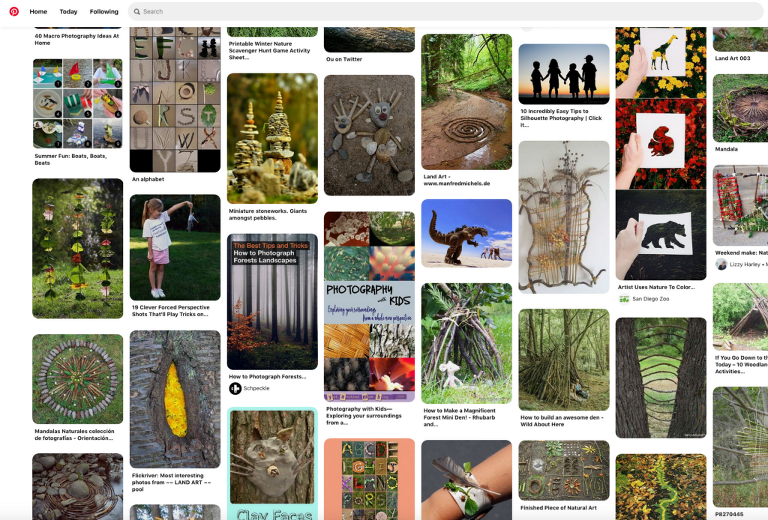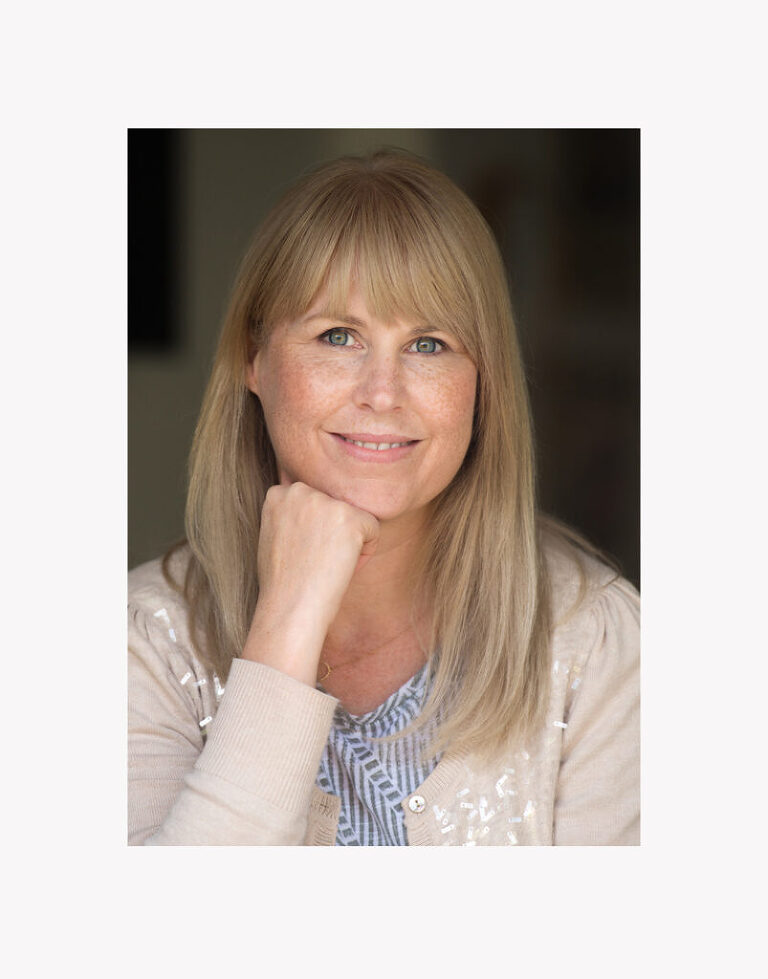 About Sarah Angel
Sarah Angel is a professional newborn and family photographer based in Farnham, Surrey and photographs families across Greater London, North Hampshire and Surrey. She is Fine Art trained and holds a 1st class honours in Photography. Prior to establishing her family photography business, she worked in education as a Secondary School Art and Photography teacher for 20 years. She continues to teach, running photography workshops for beginners.
Read more about Sarah Angel here.