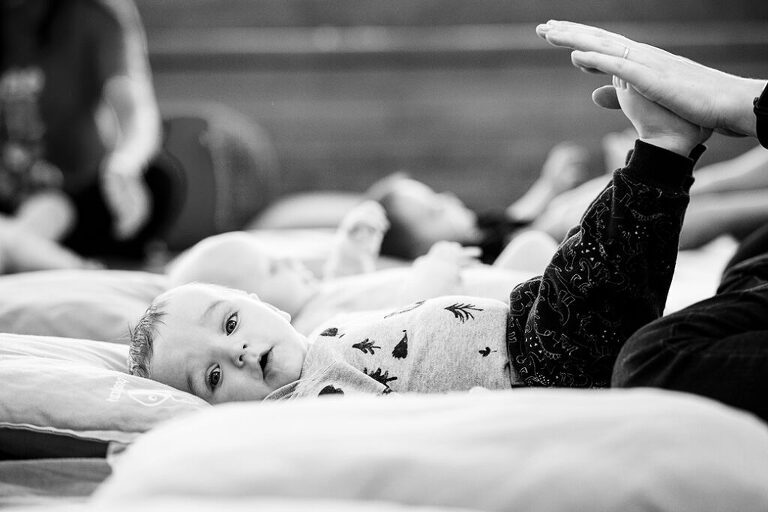 Looking for a newborn baby group in the Farnham area?
I am often asked by new mums which newborn baby groups and classes I would recommend in Farnham and the surrounding areas.
Here I have collated 15 top Newborn baby groups and classes in Farnham, ideal for newborn babies in the Farnham and surrounding areas, along the Surrey and Hampshire borders, as specified by google.
I hope you find something here for you and your baby to enjoy!
The top 15 Newborn Baby Groups and Classes in Farnham and surrounding areas.
Number 1: Tots Play – newborn and baby and toddler group
Georgie runs Tots Play class in Farnham and Alton. Tots Play was created to offer a varied programme of activity based classes and play resources for babies and toddlers. Tots Play is designed to provide appropriate learning experiences for babies and toddlers as well as an exciting and interactive experience for mums and their little ones. Tots Play is a place where you can take time to enjoy special moments together.
Website: https://www.totsplay.co.uk/farnham-alton
Facebook: https://www.facebook.com/TotsPlayFarnhamandAlton
Number 2: Hartbeeps – perfect for newborn babies and their siblings.
Hartbeeps is a multi-sensory class for babies and toddlers set to a bespoke soundtrack of themed music. Hartbeeps opens up babies senses through music, bubbles, touch, movement, lights and colourful props. Sensory play leads onto imaginative themed play for older babies and toddlers.
BabyBells is suitable from newborn to sitting up and focuses on bonding with baby and confidence. Using elements of baby yoga, baby massage, and calming techniques babies and mums are guided through magical, imaginary Baby Land, all experienced through a soundtrack of remixed nursery rhymes and lullabies.  They'll meet friendly puppet characters, be introduced to age-appropriate props and discover sparkly parachutes – all designed to delight those freshly acquired senses and help babies to uncurl and release trapped energy.
There is also a class for toddlers and their siblings.
At the time of writing this, Hartbeeps Farnham (Number 2 on my Google search) was closing.
You can instead find Hartbeeps Aldershot, Surrey Heath, Woking and Guildford, run by Jessica Warren-Basham here:
Website: https://www.hartbeeps.com/aldershot-surrey-heath-woking-and-guildford/venues/church-crookham-community-centre
Facebook: https://www.facebook.com/HartbeepsASH
Number 3: Lullababy – Early years foundation curriculum from Newborn babies to 5 year olds.
LullaBaby offers a wide variety of activities, from sensory play to baby yoga and is linked to the Early Years Foundation Stage (the curriculum for birth to five years). These activities have been specifically designed and chosen to expose your baby to experiences that will build connections in the brain and promote their early development, including:
Baby Massage
Baby Yoga
Sensory Play
Calming & Relaxation Techniques
Baby Sign Language
Music
Lullababy is run by Anita Senior, a qualified infant massage instructor, trained with IAIM, world class gold standard for teaching baby massage.
Website: https://www.lullababy.co.uk/aldershot-farnham-farnborough
Facebook: https://www.facebook.com/lullababy.co.uk/
Number 4: Jo Jingles – Babies start from 12 weeks old & join siblings at toddler classes.
Jo Jingles offers a fun, interactive music, singing and movement classes. Babies start from 3 months old so not strictly a newborn entry but nevertheless Jo Jingles is worth mentioning as a longstanding music class established in the UK, Ireland and Australia.
Classes are run by Kirsty Parsons.
Website: https://www.jojingles.com/farnham
Facebook: https://www.facebook.com/Jo-Jingles-Farnham-344208305761746/
Number 5: Monkey Music – Babies start from 12 weeks old & join siblings at toddler classes.
Since their first classes in 1993, the power of Monkey Music has brought a smile to the faces of hundreds of thousands of babies, toddlers and young children (and grown- ups too!) across the UK. Monkey Music classes offer a safe, supportive and nurturing environment, where parents, carers and children meet in small groups to enjoy our interactive musical activities. Again, not strictly newborn but another well established music class with baby classes offered from 3 months old.
Website: https://www.monkeymusic.co.uk/area/guildford-godalming-shalford
Facebook: https://www.facebook.com/MonkeyMusicGuildfordFarnhamandEwhurst/
Number 6: Bilinguasing – Develop your newborn babies early communication skills.
Helping to develop your little one's early communication skills, build their confidence, and enhance their physical & emotional development with our multi-award winning French music, language & sensory classes. 
Run by Jo and Holly in Farnham, Woking and Aldershot.
Website: https://www.bilinguasing.com/find-a-class/baby-toddler-music-classes-surrey/
Facebook: https://www.facebook.com/bilinguasing
Number 7: Tots Play – From birth to 2.5years.
Tots Play offers a complete programme of award-wining classes, resources and more, to give parents the confidence and inspiration needed to play, connect and enjoy special time with your baby or toddler, to enhance their development. Classes are available from birth to 2.5yrs and include a 6 week baby development course.
Tots Play Farnham and Alton is run by Georgie.
Website: https://localfamily.events/Venue/Details?id=tots-play-farnham-alton-newborn-to-2.5yrs-2325
Facebook: https://www.facebook.com/TotsPlayFarnhamandAlton/
Number 8: Baby Sensory – ideal for early newborn babies to 1 year old.
Baby sensory classes are designed to stimulate, educate and provide precious connection time with your baby in their first year. Baby Sensory use a range of equipment and music, whilst sharing extensive knowledge or baby development.
Guildford and Godalming classes are run by Anna.
Website: https://www.babysensory.com/guildford/
Facebook: https://www.facebook.com/Babysensoryguildford/
Number 9: The Mummas Village – supporting mums and babies from pre-natal and Siblings
The Mummas Village are passionate about supporting new parents on their journey into parenthood and beyond. They provide parents with postnatal education and support to help them make informed decisions about parenting. Offering a range of classes, The Mummas Village makes sure there is time to chat and socialise, ensuring you are able to meet other parents with similar aged little people to help 'build your village'.
Mummas Village Farnham is run by Katie Saxon.
Website: https://www.themummasvillage.co.uk/postnatal-courses
Facebook: https://www.facebook.com/themummasvillagefarnham
Number 10: Bump and Baby Club – Prenatal support and meet new Mum friends as you start your parenting journey with your Baby.
Bump & Baby Club offers independent antenatal classes in the UK, with over 10,000 expectant parents joining them each year. They bring together local people, creating communities of like-minded parents-to-be whose babies are due around the same time. Working passionately and thoughtfully, they ensure you're feeling relaxed and prepared for the life-changing journey ahead, and gain a brand new set of friends to share it with.
In Farnham they meet at the Lost Boy Pub and Restaurant.
Website: https://bumpandbabyclub.com/antenatal-classes-online-virtual/farnham/
Facebook: https://www.facebook.com/ClubBumpAndBaby
Number 11: Infant Massage at Oak Park Clinic
Oak Park Baby massage classes offer an opportunity to meet new mothers and allow some special time to communicate both verbally and non verbally with your baby so that they feel loved, valued and respected.    They teach a sequence of rhythmic strokes and soothing holds which have been developed and refined over the years to help reduce crying and emotional distress, help provide relief from wind, colic, constipation and teething pain, help provide increased levels of relaxation to promote deeper and longer sleep and help for the parent or carer to understand and feel closer to their baby.  Parents have also found that it has helped significantly with symptoms of post-natal depression and bonding issues.
Classes at Oak Park Clinic are small and relaxed and include time for informal parent discussions.  Massage strokes are reviewed each week and handouts are given as a reminder. Parents who attend our classes learn so much more than a massage routine and leave with so much more confidence in handling their babies.
Classes are run by Carolyn Fulford and Oak Park is located in Crondal, Farnham.
Website: https://www.oakparkclinic.co.uk/infant-massage-at-oak-park-clinic/
Number 12: Sing and Sign – Helping develop your newborn babies early communication skills.
Babies learning to sign can be calmer, with less frustration, being able to communicate their needs before verbal language is developed. It can also help develop the language centre of the brain and stimulate learning and understanding. Classes are available from birth and they are run by Becky Van Orden
Website: https://www.singandsign.co.uk/classes/classes-near-you/farnham-fleet-godalming-and-guildford
Number 13: Busylizzy – supporting mums and babies from pre-natal and Siblings
Busylizzy have their own website but as this article is based on a google top 15 search I will stick with the website as it appeared in, on google.
Busylizzy is a membership scheme giving you access to an app where you can choose and book from a range of baby groups and classes in the local area. Conveniently, classes continue to run throughout the school holidays which means that you aren't at a loss for activities to attend with your little one when most baby groups and classes take a break. Classes include: Antenatal fitness, postnatal fitness, baby classes in music, sensory fun, yoga and ballet, to name a few.
Website (as shown in this google search): https://www.thelunahive.com/expert/busylizzy-yoga-pilates-postnatal-fitness/
Facebook: https://www.facebook.com/busylizzymumfleet
Number 14: Swim Kidz – Swimming classes from prenatal to newborn and onwards.
Swimming classes at the Farnham Lane Pool in Haslemere, for babies and children from bump onwards in and around Haslemere, Surrey. lessons offer an innovative and unique baby swimming lesson programme that begins in pregnancy and continues when baby is born. Courses help to keep mum fit throughout their pre-natal and post-natal journey and can continue a child's swim training in a safe and caring environment up to their tenth birthday.
Classes are run by Sharon Osborne.
Website: https://www.swimkidz.co.uk › Haslemere
Facebook: https://www.facebook.com/SwimkidzCentralSouthEast
Number 15: The Little Swim Club – Prenatal,Newborn baby early years lessons
The Little Swim Club specialises in early years swimming tuition. Their toasty swimming pools are located in Hook, Hampshire conveniently located for customers coming from  Basingstoke, Fleet, Farnham, South Reading, Aldershot, Camberley and Farnborough.  Their enthusiastic and professional instructors are ASA / STA / Birthlight qualified. 
Website: https://www.thelittleswimclub.co.uk/
Before you go …
I hope this list of top Newborn baby groups and classes in Farnham and the surrounding areas, has been helpful and inspiring. And, whilst your thinking about how to create wonderful and fun memories with you newborn baby you might also be interested in having some beautiful memories capture in photographs. You can find more info about my newborn baby sessions here.
If so then don't hesitate to get in touch with me today. Click here to get in touch with me for a no pressured chat today.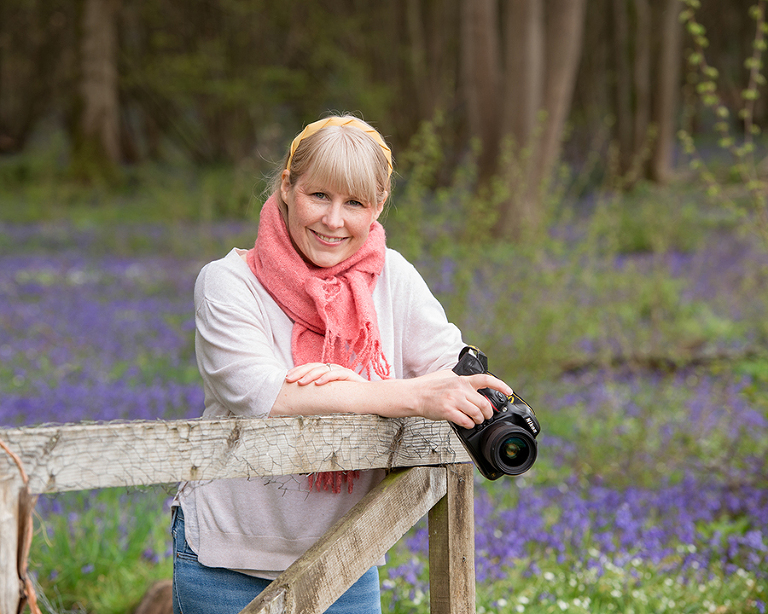 Sarah Angel is a professional newborn and family photographer based in Farnham, Surrey and photographs families across Greater London, North Hampshire and Surrey. She is Fine Art trained and holds a 1st class honours award in Photography. Prior to establishing her family photography business, she worked in education as a Secondary School Art and Photography teacher, for 20 years. She continues to teach, running photography workshops for adult beginners, in the Farnham area.