My 5 key tips for preparing your grown up kids for a family photoshoot in Surrey or Hampshire.
In this article I am sharing my top 5 tips for preparing your grown up kids for a family photoshoot in Surrey or Hampshire.
But first, let's think about why these photographs matter to you so much!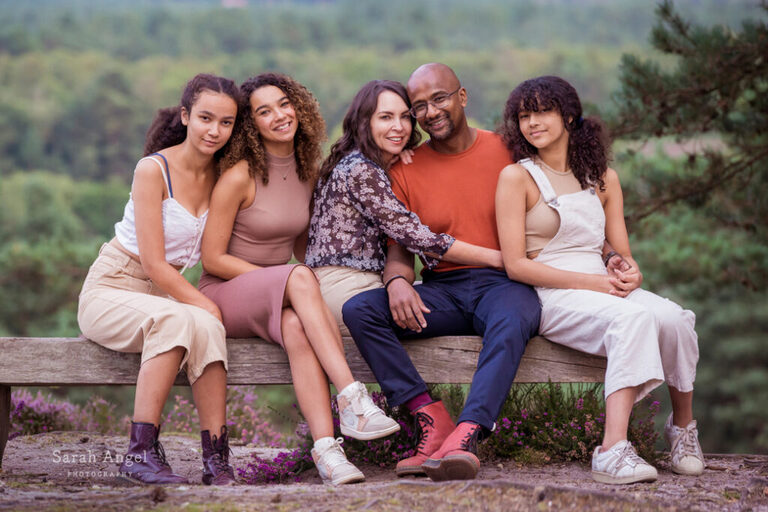 Why now is the right time for a family photoshoot with your grown up kids.
Now that your kids are grown up, I expect you see a lot less of them and the quality time you manage to carve out of their busy schedules, matters more than ever before.
Your children might be at high school now? Or, perhaps you only get to see them when they pop home for the occasional weekend or university study break?
Time genuinely seems to run through our fingers, don't you think?
Every time we clap eyes on our kids they just keep changing and growing!
It's so true, isn't it!
And nobody knows this better than the parents of teens and grown up kids!
Seeing your teenage unearth themselves from their bedroom, for a family meal or a rare outing together is a special treat!  Weekend visits from your grown-up kids are like golden nuggets to be cherished.  
My two boys aren't quite at this stage yet, but my eldest is about to start secondary school and I am starting to see how heart wrenching this transition (to having 'grown up kids') will be.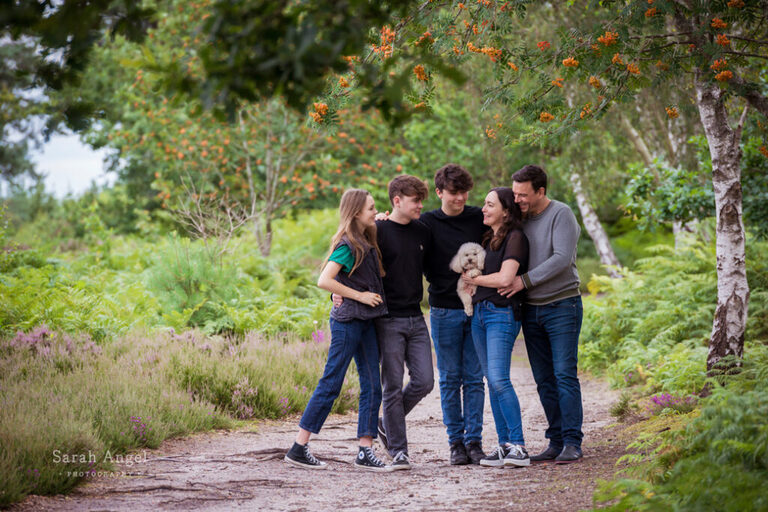 Why family photos with our grown up kids are so important to us.
And whilst family photographs are so important, as we watch our little people change from babyhood to toddler days and onwards, capturing our grown-up children takes on a whole new level of significance don't you think?
Your time together counts for so much more!
Capturing this new grown up relationship you have with these big kids really matters to you.
I know this because it's what my clients of older kids tell me all the time.
Here are some quotes from our email conversations (shared with permission )….
"Oliver and Katie are at two different universities on opposite sides of the country and when we get together, I can't tell you how complete we all feel! I just want to capture this new time in our lives before it changes again"

Kathleen Turner, Godalming
"We got the baby and preschool photo's and then, regretfully, there's a gap with no new photo's on the wall. Now that the kids are at high school we know we want photographs of us together more than ever before, because soon they'll be off to uni!"

Lucinda Maiden, Farnham
Photographs that depict all of your family dynamic and it's fun and happy quirks is something you think about, right? The way you come together as a family and how you are together is really worth documenting and remembering! Your time together is worth it!
And given that you're going to have some careful coordinating and negotiating to do, with everyone's uni / work schedules and social calendars, I know you're going to want to get everything about this family photoshoot right!
So here are my best tips for you!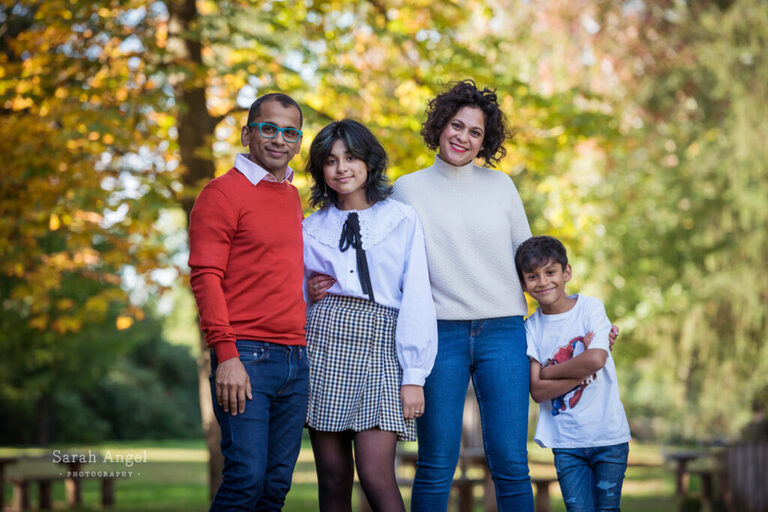 My 5 key tips for preparing your grown up kids for a family photoshoot in Surrey and Hampshire.
1. Start planning early!
Start the conversation well ahead of time, so you're able to find a mutual date in your desired time of year.
The number one reason for these shoots not going ahead is failing to plan ahead early enough to coordinate everyone's schedules. I've had families start enquiries with me in the summertime, wishing to have a summer family photoshoot and haven't managed to get everyone together so they gave up and the shoot hasn't happened. Being organised will guarantee you are successful at booking this in!
Start planning at least 4-6 months ahead of your desired time of year for your photoshoot, to ensure you can happily fit in around kids summer festival plans, exams, assignments and your engagements too!
This will give you the best chance of making sure this photoshoot really does happen!
We'll also book in a wet weather backup date, to ensure we don't have to go through the tricky process of scheduling this shoot more than once.
2. Make sure everyone's on the same page.
Makes sure you have everyone on board, knowing exactly why this photoshoot is so important to you. Take some time to share with them your reasons for wanting the shoot and how it will benefit the whole family. Photoshoots are most successful when everyone's onboard and value the process and end product in the same way, or at least appreciate why you would like the family to have it!
3. If possible, involve everyone in the planning process
It helps everyone to feel like they're a part of it. You might like to choose the location together.  It might be that you will use your private garden or discuss favourite locations in and around Surrey and Hampshire, that you've enjoyed visiting as a family.
You can even choose the photographer together too and prepare a wish list of shots/group shots that you'd like the photographer to achieve.
When families book in with me, I offer to check locations for the family or ask them to send me some snaps of their garden, to ensure it's suitable for the time of year. I also send out a what to wear guide, so they can start planning / coordinating their outfits in advance. This can be sent on to your grown-up children and makes for a good focus, for planning the session together. You can agree on a colour palate together and decide on the dress-code.
4. Double check periodically that everyone's still got the date in the calendar!!!!
Seriously! I have experienced a family not making it to their session because one of their grown up children forgot to add the date to their calendar. : (
It's such a shame when this happens as it took a long while before they could reorganise the date to suit everyone.
5. Book in a pre-shoot plenary.
(I am so sorry to use the word 'plenary' here, but that's the ex-teacher in me talking and it best sums up how you need to style-out this family meeting!).
Book in a zoom chat 1-2 weeks prior to the photoshoot. This will be a quick family meeting which all family members need to attend! Having this little session together will give you the opportunity to set the tone and group expectations for the shoot and familiarise everyone with the details of the day. Time to arrive, location, meeting point, clothing plan……etc/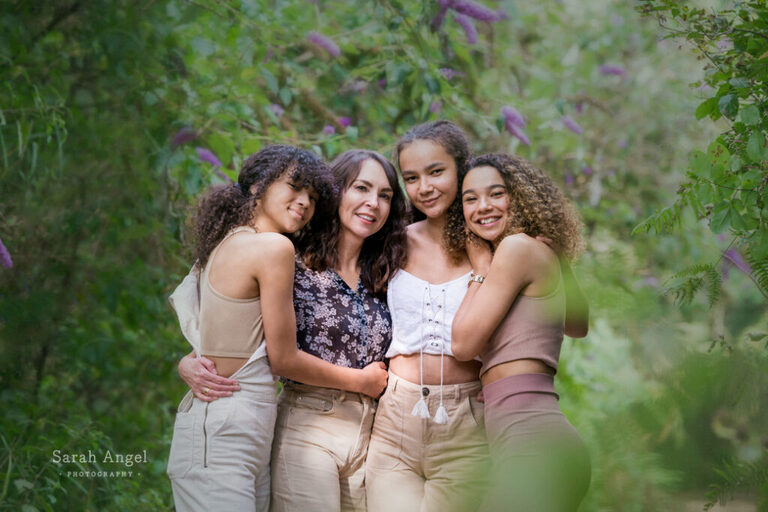 Bonus tips: Choosing a suitable location for your family photoshoot in Surrey and Hampshire.
6. Choose a familiar location that harbours memories for the whole family.
The session will hold greater significance for you and your family.
7. Achieve bonus points with the whole family if the photoshoot is near a good local pub.
You're all dressed up for the shoot so why not enjoy a bite to eat together afterwards. ; )
Here's a link to some of the best pubs in Surrey https://www.getsurrey.co.uk/whats-on/food-drink-news/surrey-good-pub-guide-2020-17663816
And you can find some of the best pubs in Hampshire here: https://www.greatbritishlife.co.uk/food-and-drink/establishments/the-best-pubs-in-hampshire-7261892
8. Your family home
The family home/garden is always a great option for a family shoot with grown up kids and these locations work best if they are generous in size with some mature tree's to offer some open shade on a sunny day.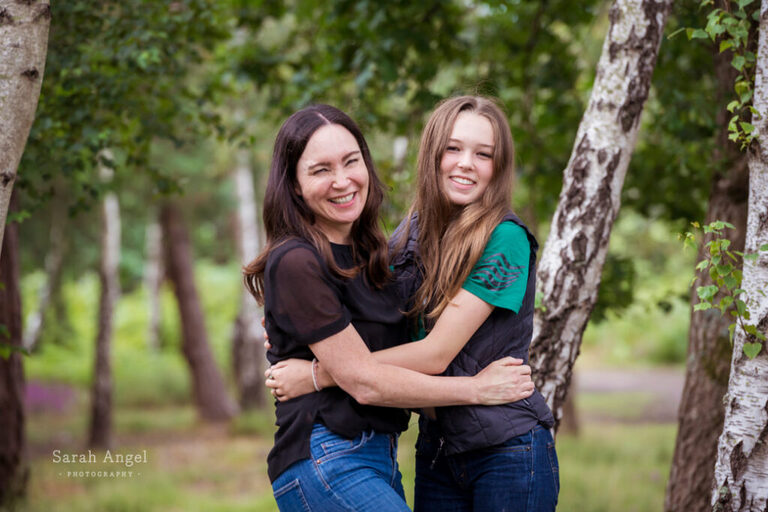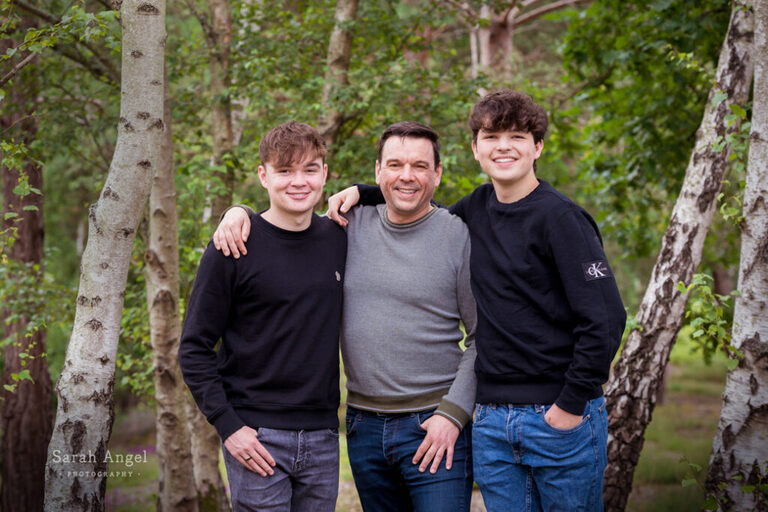 9. My favourite recommended locations for a family photoshoot in Surrey and Hampshire
I am based on the border of Hampshire and Surrey in Farnham, so I have two great blogs with lots of location ideas that cover this beautiful area, which you can find here:
Farnham Family Location Ideas Part One – https://sarahangelphotography.co.uk/farnham-family-photoshoot-locations/
Farnham Family Location Ideas Part Two https://sarahangelphotography.co.uk/farnham_family_photo_shoot_locations/
10. Want to travel further afield for your photoshoot?
Are you trying to bring together a number of grown up children from across different parts of the country? If so, please get in touch and we can discuss alternative locations in the UK and I can quote for my travel time.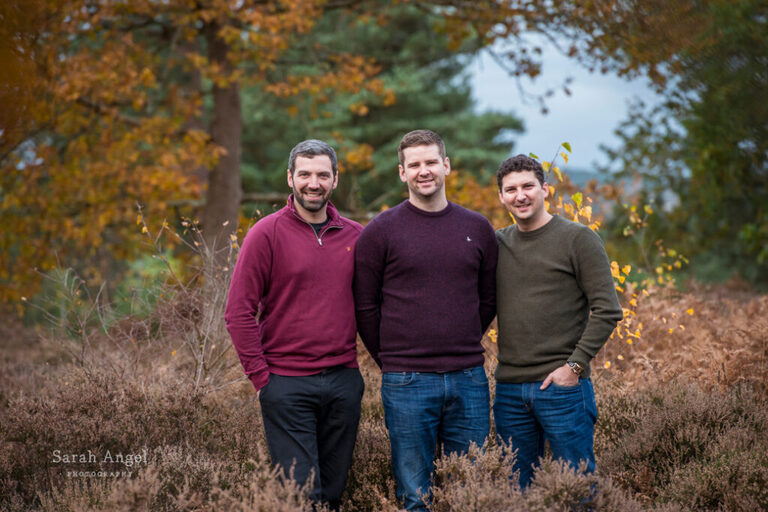 Thinking about booking a shoot with your grown up kids this year?
I'd love to hear from you!
Just fill in the form on my contact page [Click Here for my Contact Form] and we can chat via email or mention in the comments box that you'd like a phone chat and we can set up a phone appointment to talk through your requirements.
ABOUT SARAH ANGEL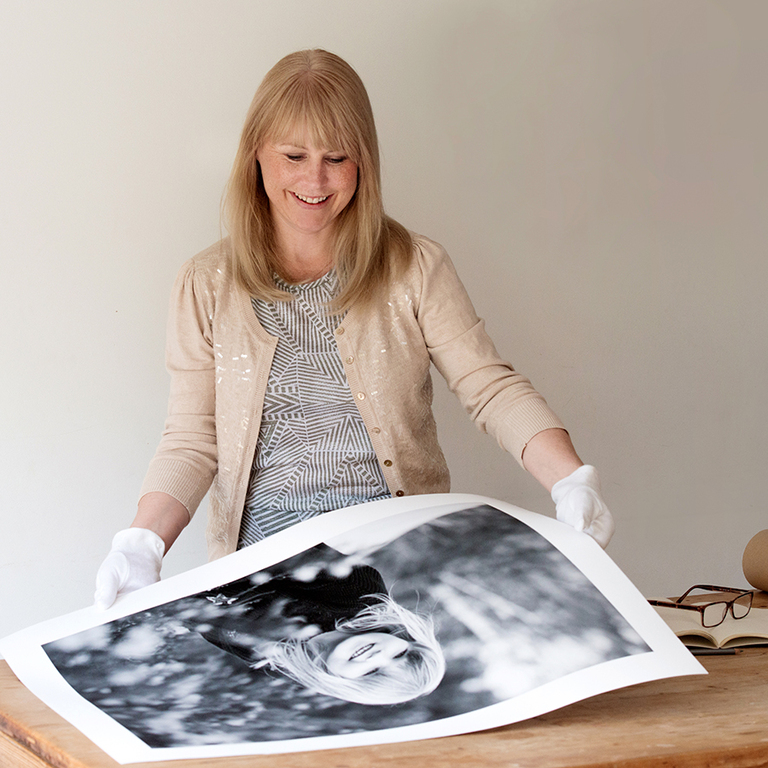 Sarah Angel is a professional newborn and family photographer based in Farnham, Surrey and photographs families across Greater London, North Hampshire and Surrey.
A UK Kiwi Mum, she is Fine Art trained and holds a 1st class honours award in Photography.
Prior to establishing her family photography business, she worked in education as a Secondary School Art and Photography teacher, for 20 years.
She continues to teach, running photography workshops for adult beginners, in the Farnham area.
You can read more about Sarah Angel here>