Today I want to share 5 of my most reliable tips for hanging family photography at home and why I believe it's so important for us to take the time to get these special photographs up on your walls.
---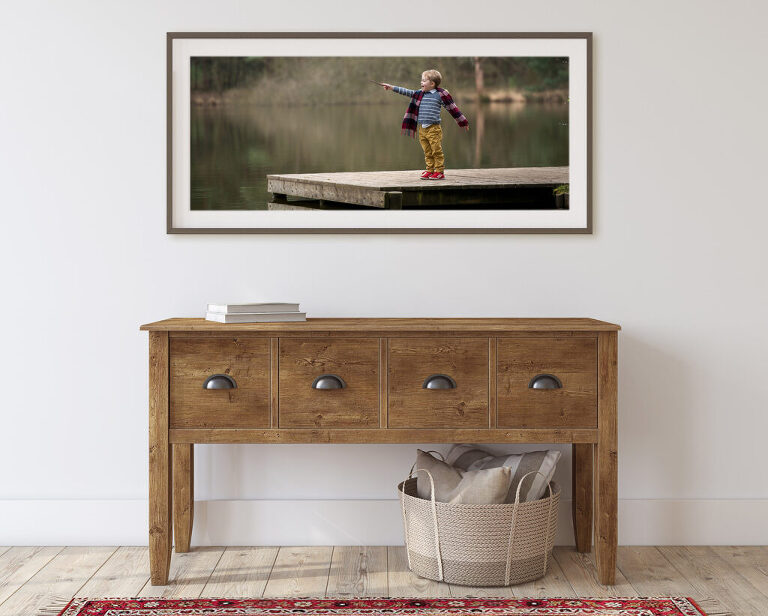 Picture this for a moment:
A family portrait sits quietly on the family living room wall.  Every time your children walk past this image, a message is being sent to them…..
You're important.
You matter.
You're part of this family.
You fit here.
You belong to a family heritage.
You have a special place in this world.
You're part of something much bigger than yourself.
You are loved.
To me it's undoubtable that your child's perspective of themselves is going to be enhanced by seeing themselves in family photography on the walls around them. I've written about this in more depth in this blog post here.
---
Family life is not always picture-perfect.
Lockdowns, for example (and other family stresses too), with the juggles of work and home schooling, can leave us feeling guilty and worried that our children's sense of being loved will unravel when our time together becomes pressured and frayed.  As a working Mum with two boys myself, I know this first-hand. The days can get so pressured.
But let's be real about this. Family photography isn't going to fix family arguments or solve a toddler's temper tantrum.  But, it can serve as a useful way of bookmarking the good times.  We are reminded, in these pictures on the walls, that things can and will be better and that we do know how to share happiness and love as a family.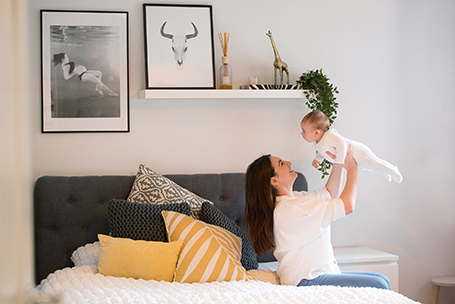 Avoiding hanging family photography?
I can sympathise if you haven't managed to get around to hanging family photography on your walls yet.  It took us a few years after we last moved house get our favourite portraits and other special wall pieces up around the house.
Mums frequently tell me they have lots of lovely family images but they're still stuck on a USB waiting to be printed.
Or, perhaps you've never managed to get all of you together behind the camera yet? Or, you're waiting to update an outdated family portrait.  
Overwhelmed?
It's easy to see why!
---
5 tips for hanging family photography in your home.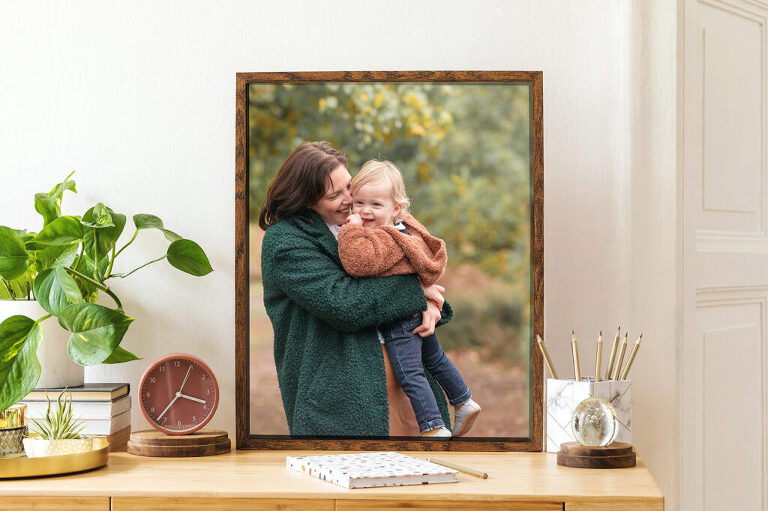 Which family image should I choose?
A professional family photograph has it's benefits.
Having someone else direct your family and organise the shoot will make for some very happy, stress-free, memories.
You're also going to get everyone in the frame together.  
The quality of a professional image and seeing your family portrayed by a creative eye is a great experience and will give you the ultimate result.
1. Think about colour and style
Before selecting a photograph or planning to have one taken think about your colour scheme and the style of your home.  
Look for a photographer with a compatible style to your vision.
I shoot for a couple of different styles. Natural tones with expressive textures and soft light.
I also enjoy photographing families who like to add a colour pop to their images, with bright colourful clothing.
Black and whites are also a favourite of mine and will feature in every collection I give to a family.  
I help families coordinate outfits for their session and location scout specifically with home décor colours in mind, if this is what you're after.
2. Size matters
The scale of your family photography in relation to it's surroundings really does matter when it comes to wall art.
Art hung over a piece of furniture should not be wider than the width of the furniture, a general principle being that the art should be about 50-75% the width of the furniture.
For example, if you are thinking about hanging a piece or pieces above a living room sofa, the overall dimension should be half – 2/3rds the size of your sofa.
When hanging smaller pieces together allow 2-3 inches between each piece.
3. Hang to eye level
Whether it's a group of smaller pictures or one large image: hang them at eye level (when standing you can comfortably look to the centre point of the display.)  
If your hanging in a dining room hang lower as you will more often be admiring the work sitting down.
4. Hanging family photography in different sized frames?
Cut out an array of standard frame sized sheets of brown paper and blue tack them to the wall to play with/find your ideal arrangement.
Once you have the arrangement of sizes and shapes you're after, print off small 5×3 samples of your chosen images and start to lay these out on top of the brown paper shapes on the wall.
Play until you are happy with your final arrangement. Snap a shot of it on your phone or sketch and note your plan. Order your prints and frames!
---
Still feeling stuck? View my special offer below:
Can't find an ideal family image(s) for your wall?
Have you had a session with me in the past and not managed to order that piece of wall art for your home yet?  
Struggling to find the right style of frame or figure out the right size for your wall space?
Get in touch! I would love to help you.
Thinking about booking a family photography session in 2021?
Book in before the end of January 2021, for a session in 2021 and receive £50 credit towards a piece of wall art (16×12 or larger). (Terms and Conditions apply).
Get in touch here to arrange a no pressure chat about a potential session with me this year.
Are you a previous client after some extra help with wall art?
During February 2021 receive a complimentary 8×10 mounted fine art print with each piece of framed wall art purchased (16×12 or larger).
I am offering to re-open your gallery and offer a wall art consultation on zoom/facebook call or chat via email.
Get in touch here to arrange a chat.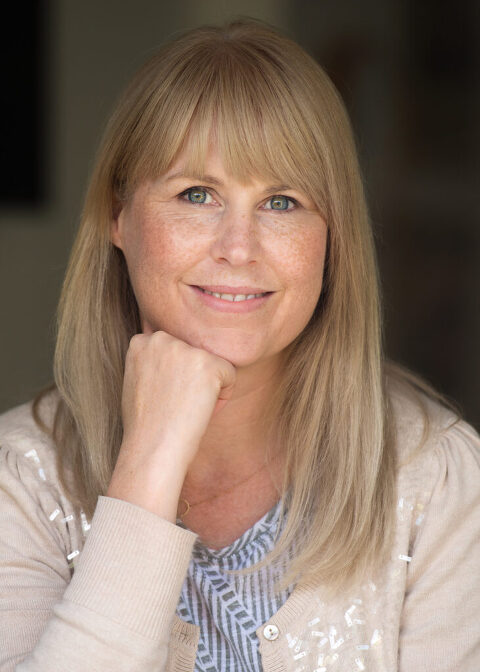 Sarah Angel is a professional Family and Newborn Photographer based in Farnham, Surrey. She photographs families across Greater London, North Hampshire and Surrey. She is Fine Art trained and holds a 1st class honours in Photography. Prior to establishing her family photography business she worked in education as a Secondary School Art and Photography teacher for nearly 20 years. She continues to teach, running photography workshops and tuition for beginners.