Last Autumn, during the half term holiday break, I was asked to be family photographer in Alton for this gorgeous group of cousins.
The family contacted me some time ago to plan the photo shoot which they envisaged culminating in a framed print and a further set of gift prints and digital images for their grandparents Ruby Wedding Anniversary, in Alton, Hampshire.
I really enjoyed the fun challenge of connecting with all of the different aged children and conversations darted very quickly between nursery rhymes, football clubs, 6th form PE, GCSE's, hairstyles, long legs (teenagers seem to just keep getting taller these days!), Cbeebies TV shows, and, their recent family trip to Cuba.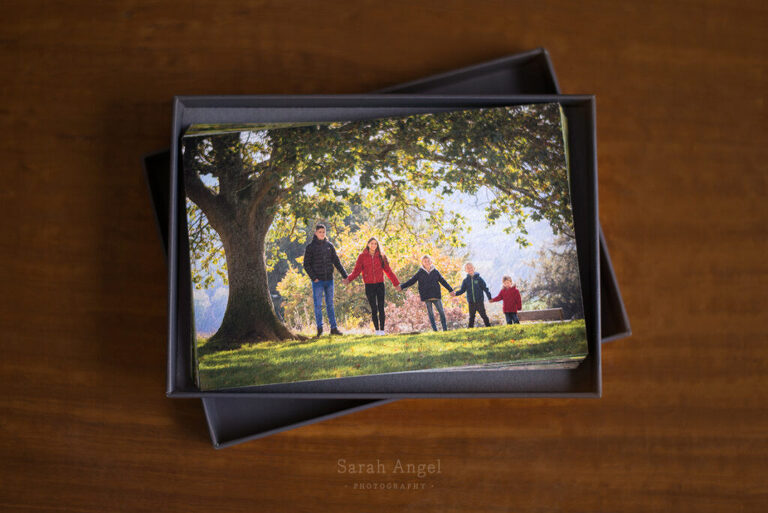 I am always aware of how a child's age, not just their personality, might influence how they respond to being in front of my camera. I want to make sure I get the best out of every child at their photo shoot and everyone needs to leave the session feeling happy.
I feel it's really important for me to keep each child within their comfort zone at their session.  For some very young children this will mean letting them play for a while so they are relaxed in my company and forget I am holding a camera. Sometimes, with slightly older children, I'll get them to choose the way they want to stand or sit in front of the camera and then I will guide them from there.  When photographing teenagers I often give them the choice of whether they want to look at the camera or not. This is a good starting point for gauging a teenagers level of enjoyment at the prospect of being photographed.
I know the children all enjoyed the session as they were really engaged in what was happening throughout the whole time we were together and the older children in particular all really understood and appreciated the sentiment and reason for getting together to have these portraits taken, for their dear Grandparents, (and their parents, and for themselves and for future generations to come). They were an amazing and fun group of kids to photograph and I know their grandparents will absolutely love their Anniversary gift.