Wondering how you'll manage bringing your dog to a surrey family photoshoot?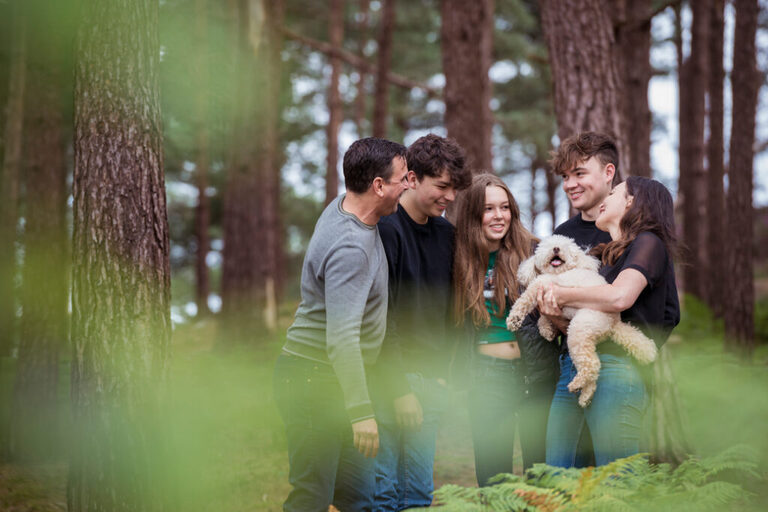 With family dogs gaining popularity across Surrey I am often asked if bringing your dog to a Surrey family photoshoot is going to be manageable and enjoyable.
However, I am sure that old saying, 'never work with animals and children' comes to mind. And I know this has put some families off, bringing the family dog to their photoshoot. However I've had the pleasure of photographing a lot more of these adorable fur-babies lately; alongside Mum, Dad and the kids.
You can read more about my doggy portrait sessions HERE>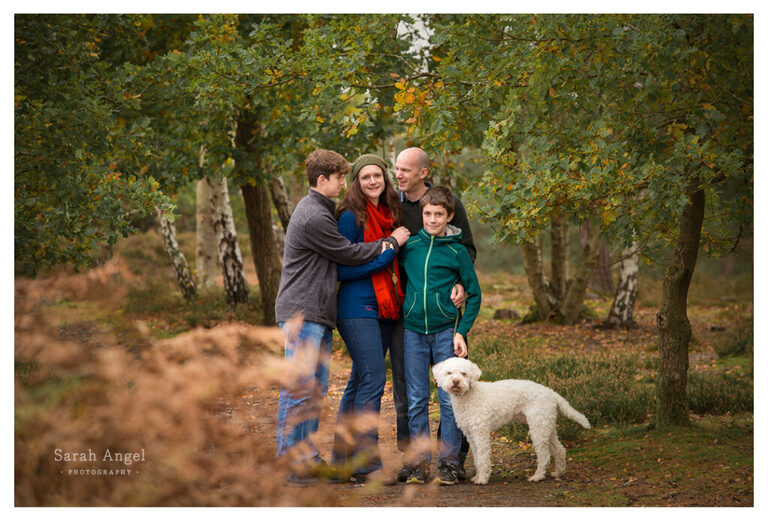 I understand the concerns.
Many families avoid bringing their beloved family dog as they worry about the logistics of managing young children and a dog together; a lot could go wrong! I know you want to relax and enjoy your photoshoot too!
Will the dog sit still and stay calm when you need him too? Will she even look at the camera when we do? And, nobody wants to spend their time running off looking for the dog or worse still….chasing a runaway toddler and doggy at the same time! (You can read about my toddler photographer management skills here soon; when I've caught up on my blogging! ) : )
However, now days I actively encourage full family participation at my photoshoots, so bringing your dog to your family photoshoot is very much encouraged! After all they are a big part of your family!
Read on to discover my 5 key reasons why you definitely SHOULD be bringing your dog along to your next Surrey family photoshoot!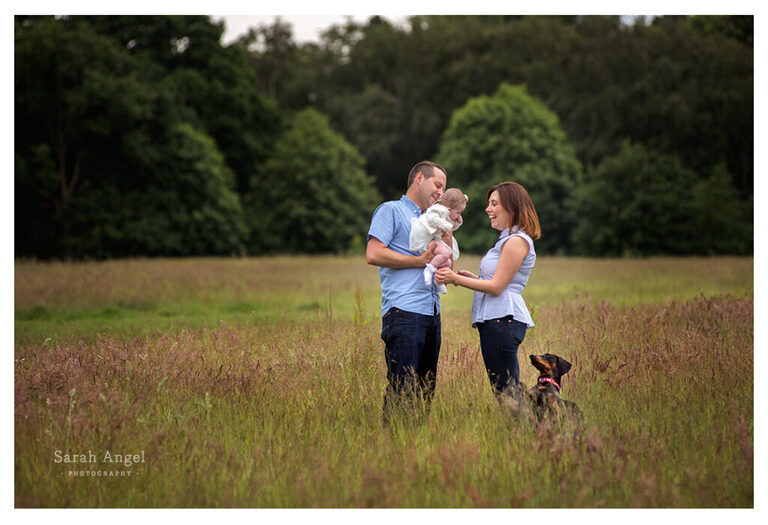 Reasons why you CAN and SHOULD bring your doggy to your next Surrey family photoshoot:
Reason 1: Your doggy is part of your family.
This would be my number one reason for encouraging families to bring their doggy to their session. You wouldn't leave one of your children behind so why leave your doggy at home, when they would normally enjoy family time outdoors on walks with you.
Reason 2: It's my job to manage the chaos!
Bringing your dog to your family photoshoot isn't really something that you need to worry about because managing the logistics of your family photoshoot is actually my job. I'm experienced at directing doggies alongside your family, on or off the lead. It's the service I offer you! Your job is to enjoy it!
Reason 3: Dogs and little children are my super power!
Not only is it my job to manage the the chaos, managing children, your doggy and all the rest of your family at the same time in one family photoshoot, is actually one of my super powers! How do I know this?
Well, I've done it on countless occasions and you'll see the results of my hard work right here…. lots of beautiful family portraits with doggies. : )
Reason 4: Your doggy is your secret ingredient to relaxed family photo's, full of joy and connection!
Trust me here! The fun and excitement of having your dog at a photoshoot goes a long way to alleviating any self-conscious feelings about being photographed. Children love showing off their doggy, which helps us to establish an immediate connection. And, those moments where everyone is focused on your 4 legged family friend, often become the families most loved family photograph.
Reason 5: You won't regret it!
I can promise you, you can only ever regret the photographs that you didn't have taken with your dog!
Thinking about bringing your dog to a surrey family photoshoot?
So if you've made it to the bottom of this article and you like the idea of having a family photoshoot with your doggie, do get in touch via my contacts page HERE>
I'd love to have a non-pressured chat to see how we can make your family photoshoot, with fur-baby, a reality!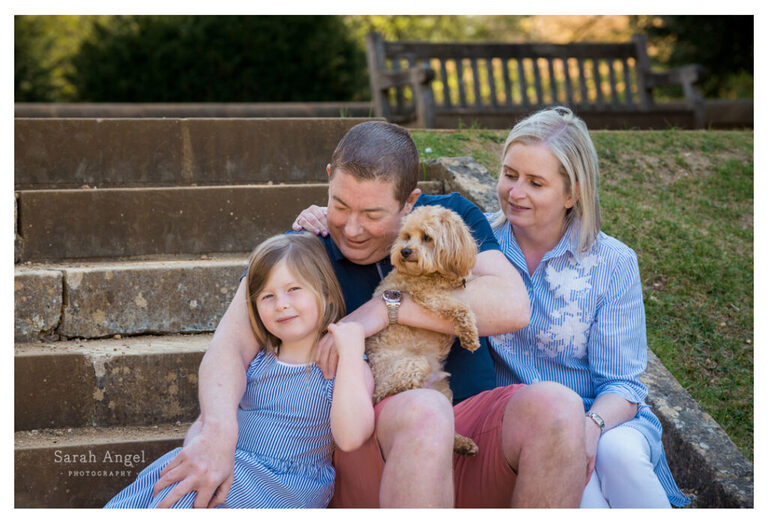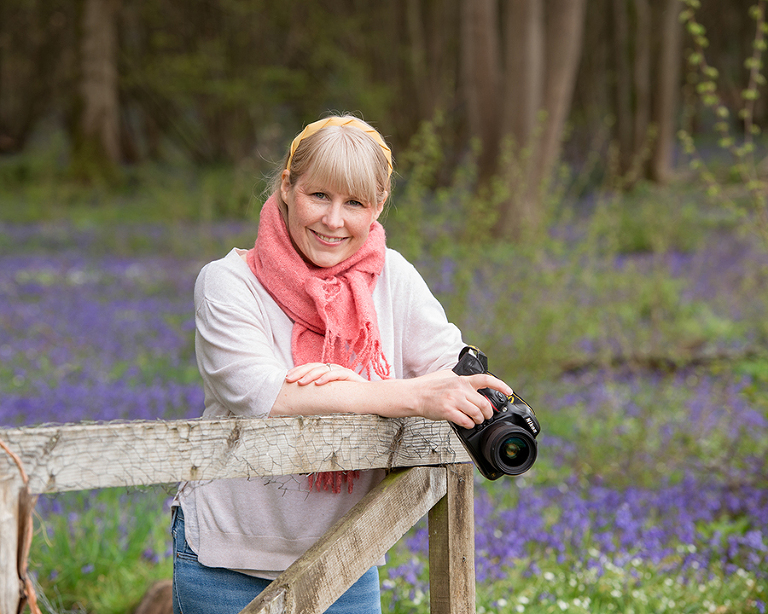 Sarah Angel is a professional newborn and family photographer based in Farnham, Surrey and photographs families across Greater London, North Hampshire and Surrey. She is Fine Art trained and holds a 1st class honours award in Photography. Prior to establishing her family photography business, she worked in education as a Secondary School Art and Photography teacher, for 20 years. She continues to teach, running photography workshops for adult beginners, in the Farnham area.