I am a baby photographer in Hampshire as well as Surrey and London.
I met Hugo and his parents, at their home in Hampshire. It was one of the last baby at home photography sessions I did before we went into lockdown which seems like a whole world away now!
Thankfully the long lens for all of my sessions and my no-touch approach to managing this session due to Covid made us all feel safe on the day.
Now that lockdown is easing, it's lovely to be back photographing babies and families at home again.
I have a Covid safe working practice in place which is reassuring for everyone. As well as all the necessary hygiene steps (cleaning equipment, washing hands, wearing facemasks) I work safely in the following ways:
Covid Safe work practice:
Long lens – I am always a good distance away from everyone at your session, even in a small room I position everyone so that it is possible to remain at a safe distance.
No Touch Session – babies are posed naturally so I am able to direct mum and dad on how to arrange baby at the session.
Hygiene steps (cleaning equipment, washing hands, wearing facemasks).
Flexible rescheduling if anyone is feeling unwell.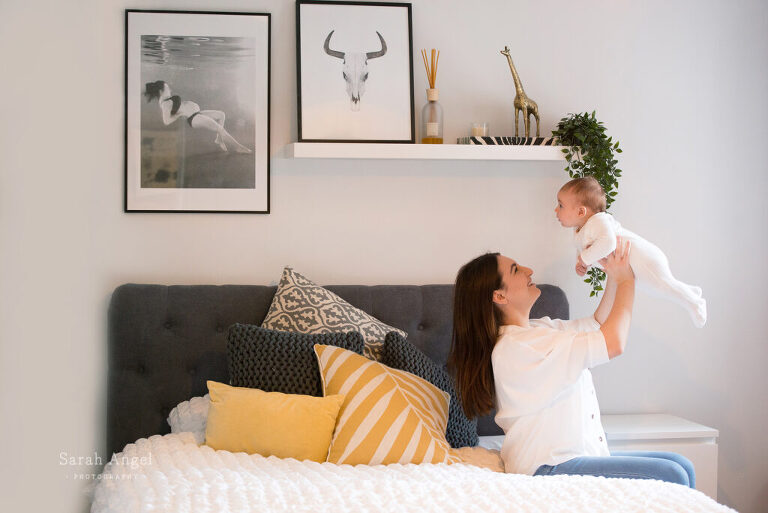 How could you not spot the beautiful underwater maternity portrait created by Hugo's dad on one of their recent holidays not long before Hugo was born. It is a still from an underwater video and close up it looks like a beautiful pencil drawing.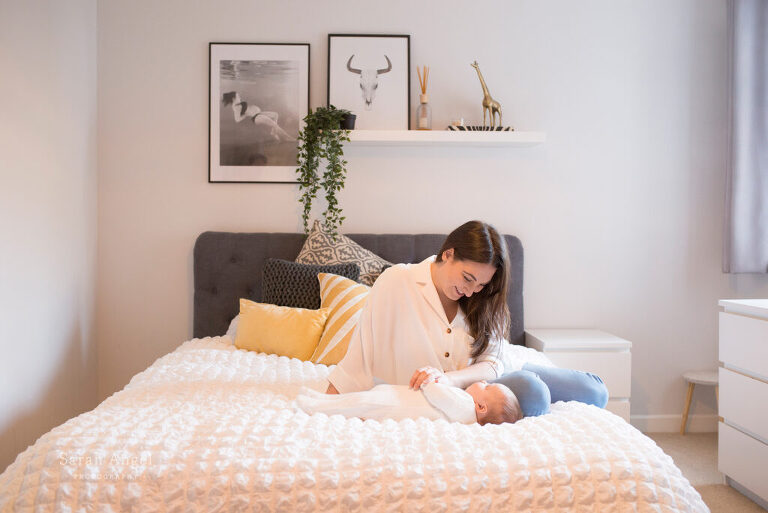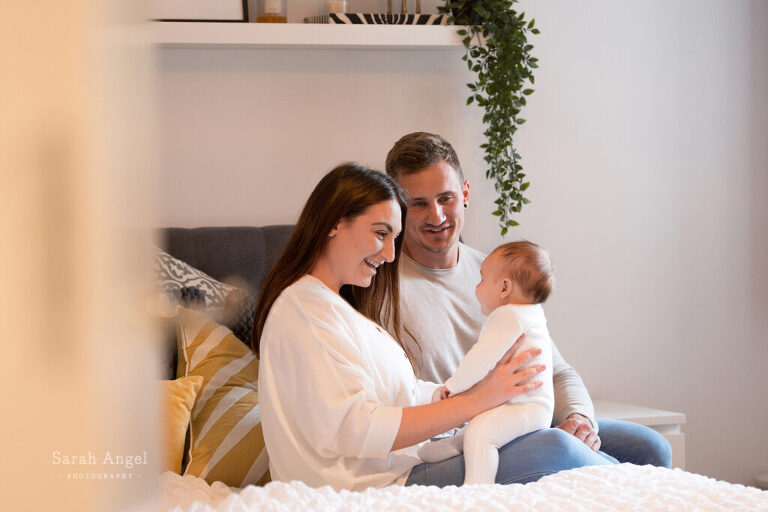 If you are considering a family photography session at home with a new baby; I recommend you have the session when baby is approximately 15 days to 8 weeks old. It's a good idea to book at the time of your 20 week scan to avoid missing out on your preferred date for a session. Once you are booked in I allow enough flexibility to accomodate any changes to your due date. If you wish to call me for a chat about a newborn baby session at home contact me on 07903772960.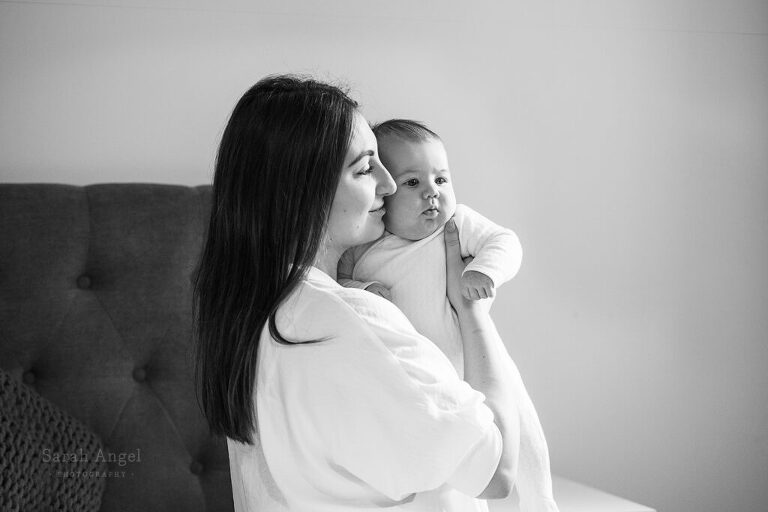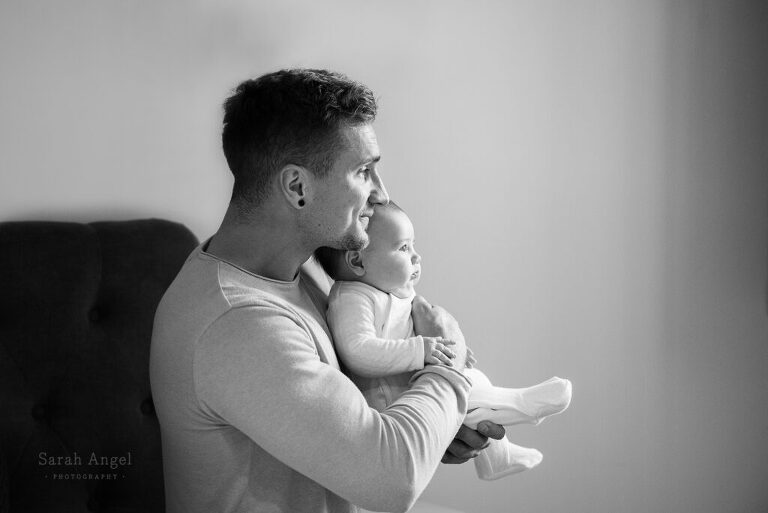 Keep scrolling to see the cutest nursery!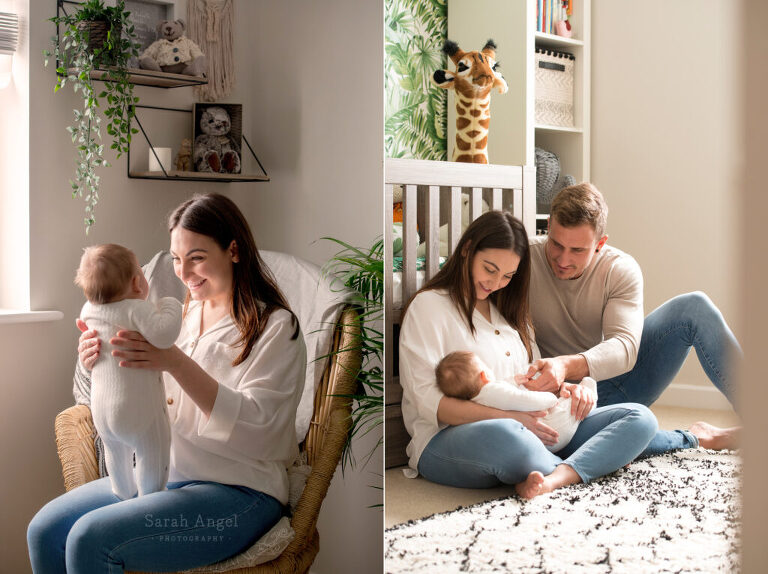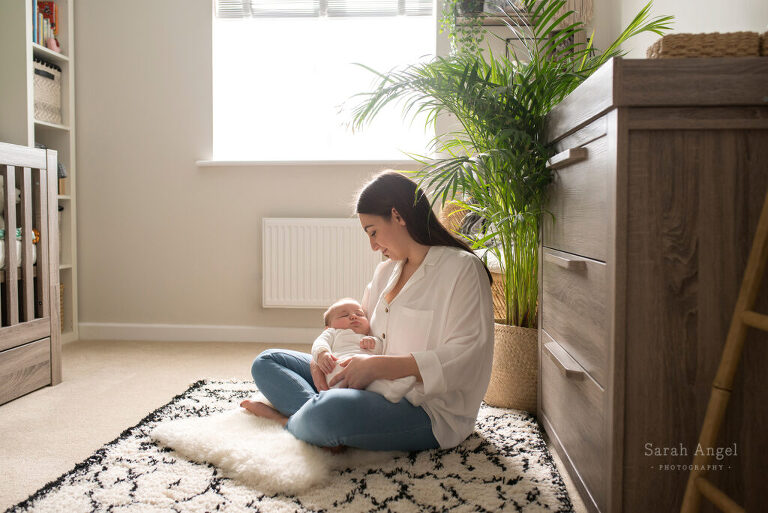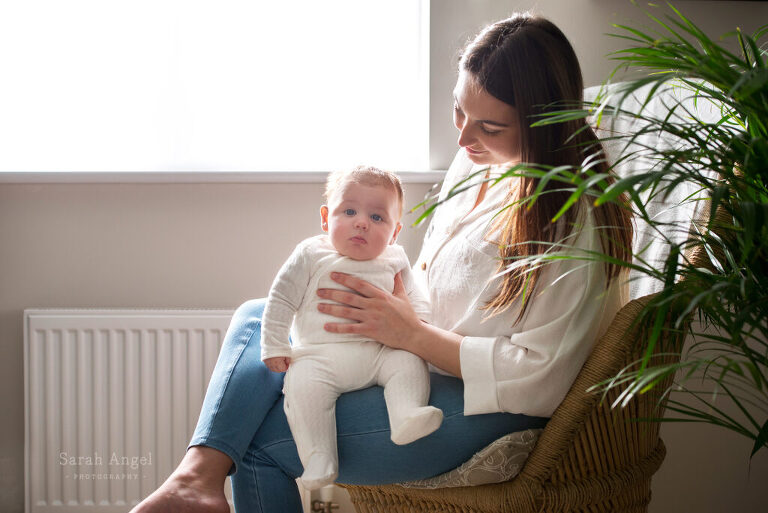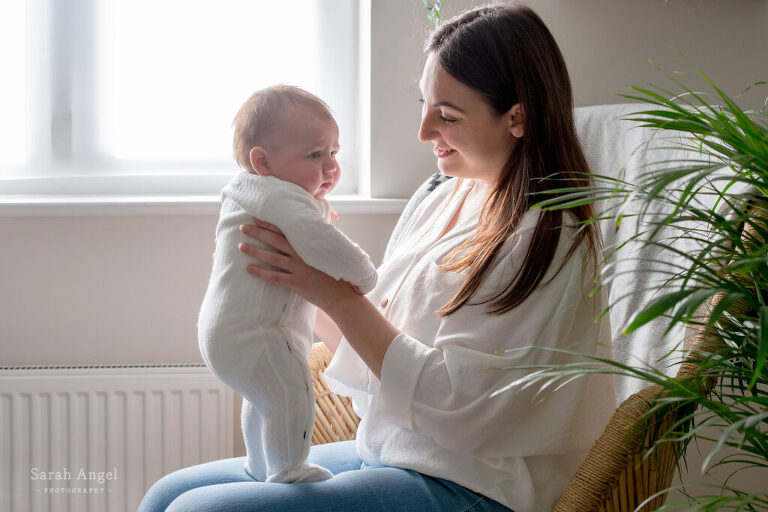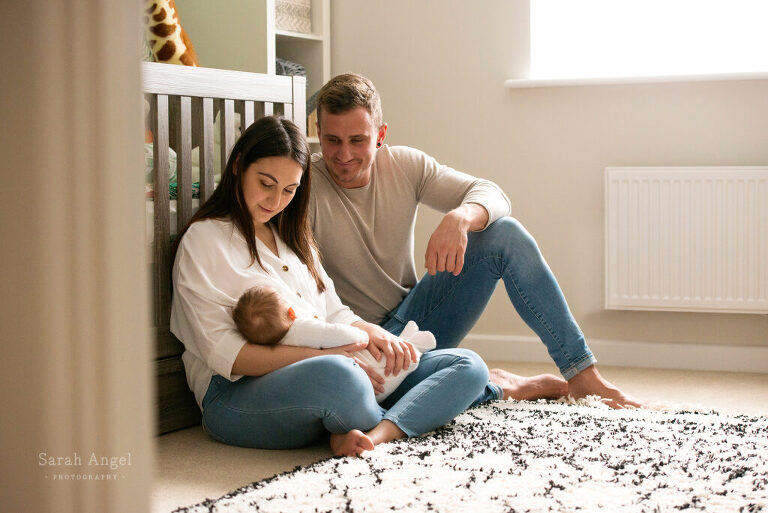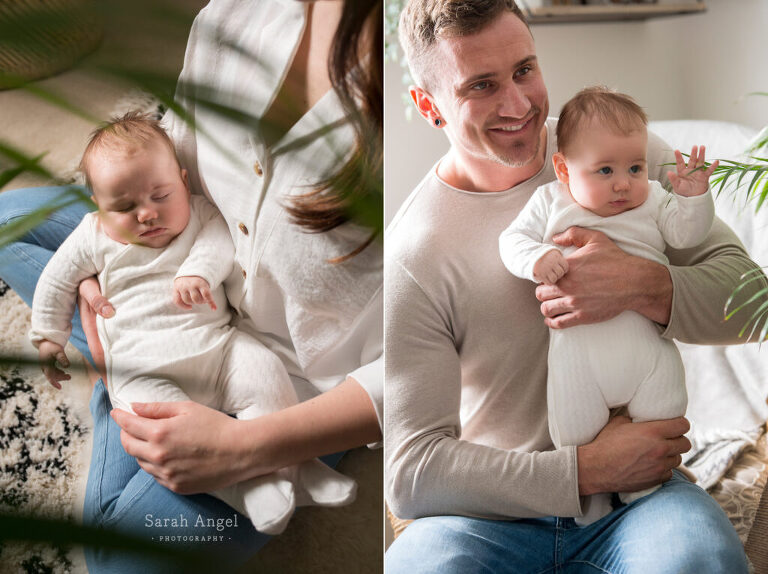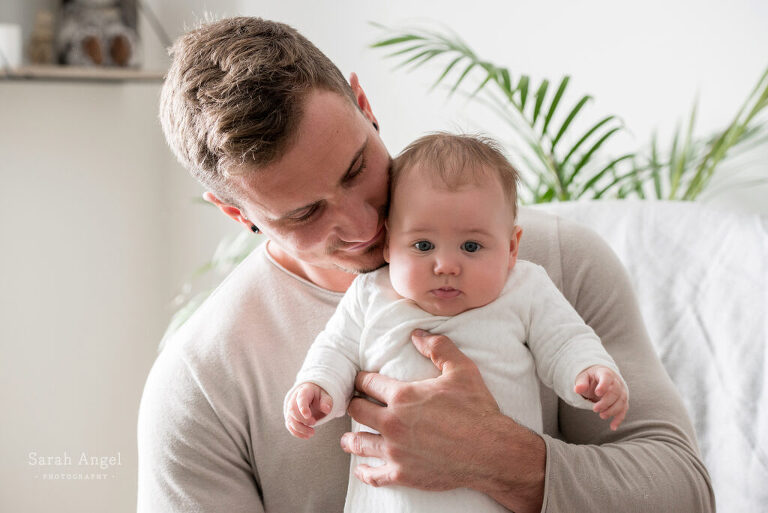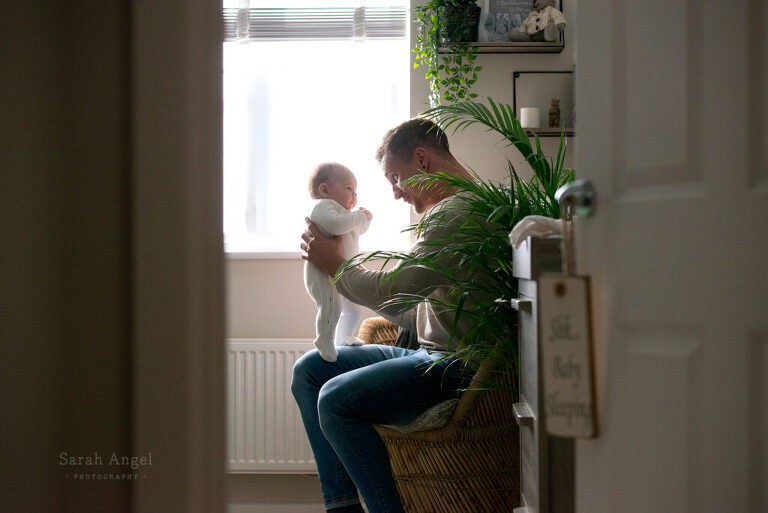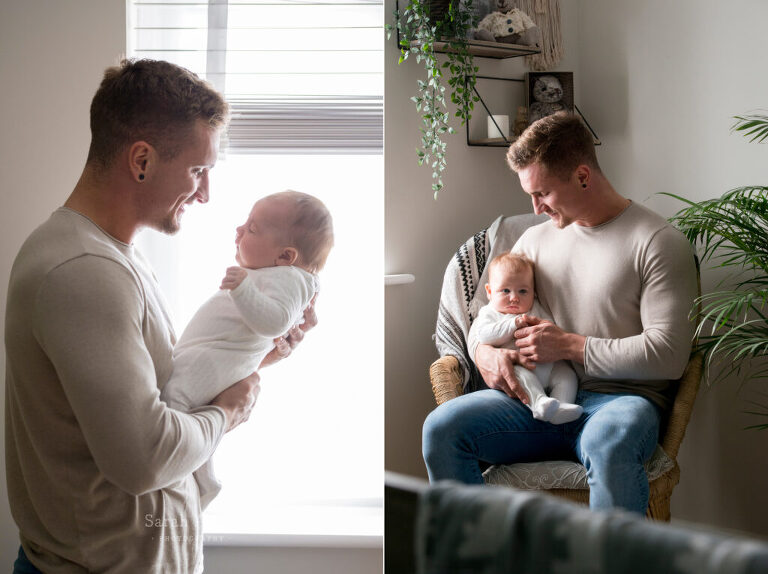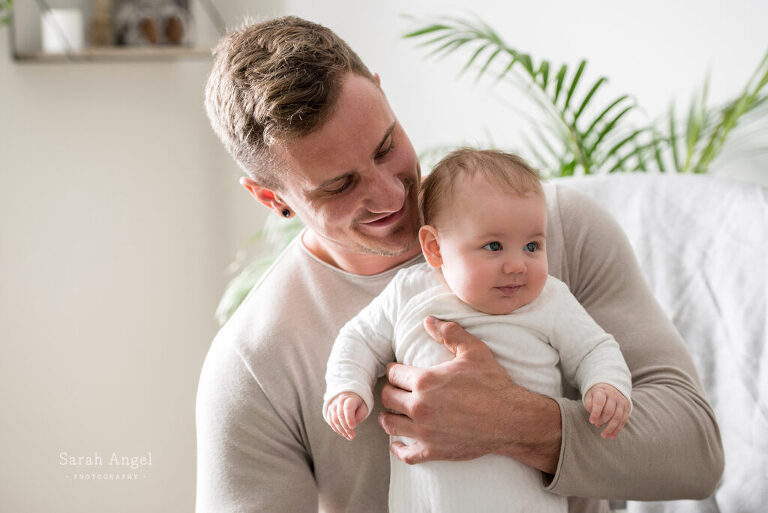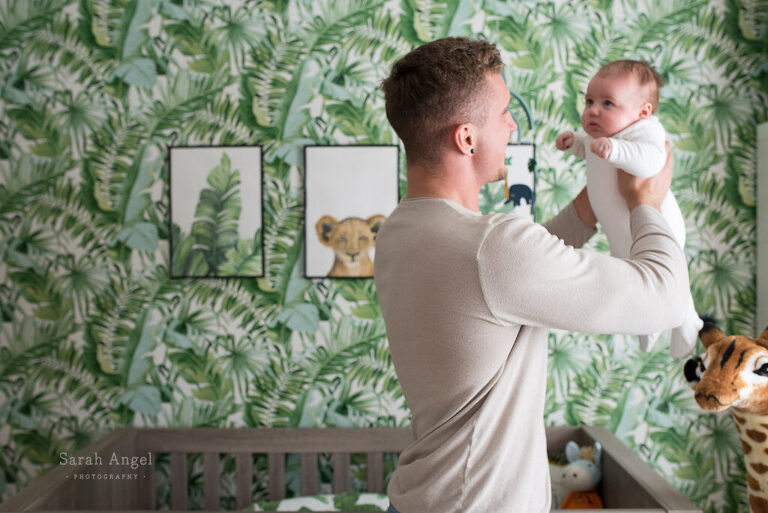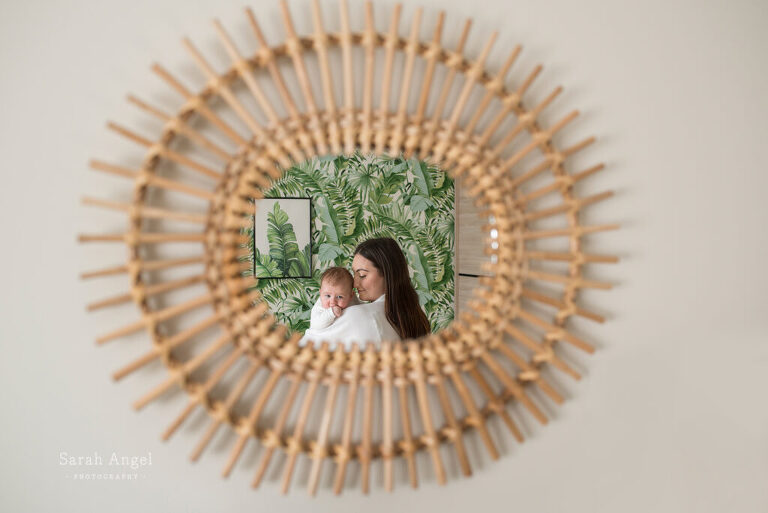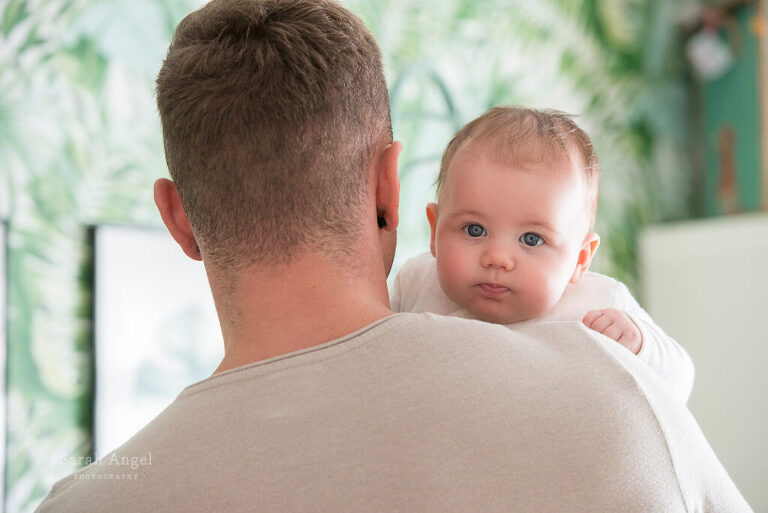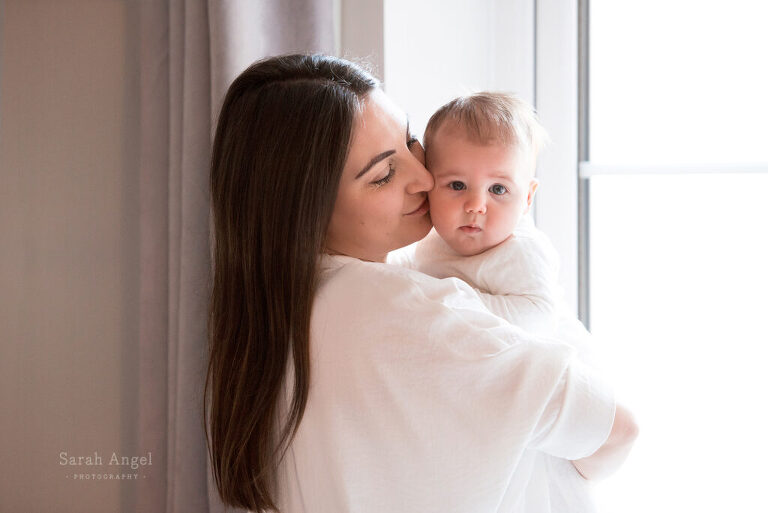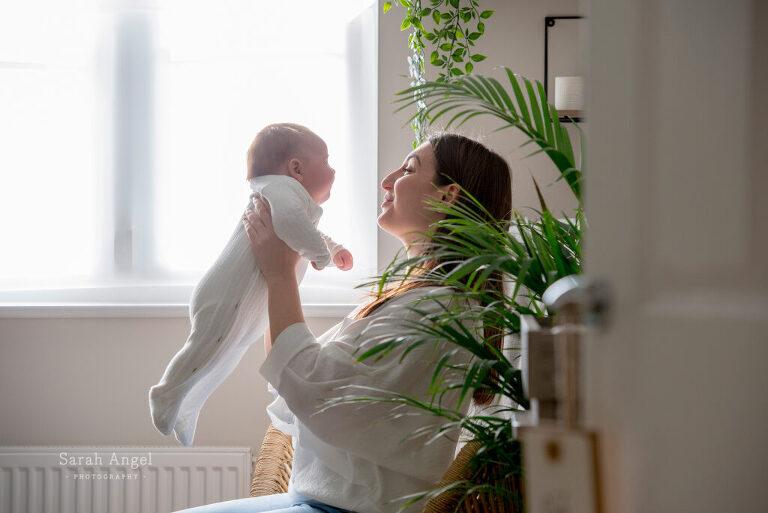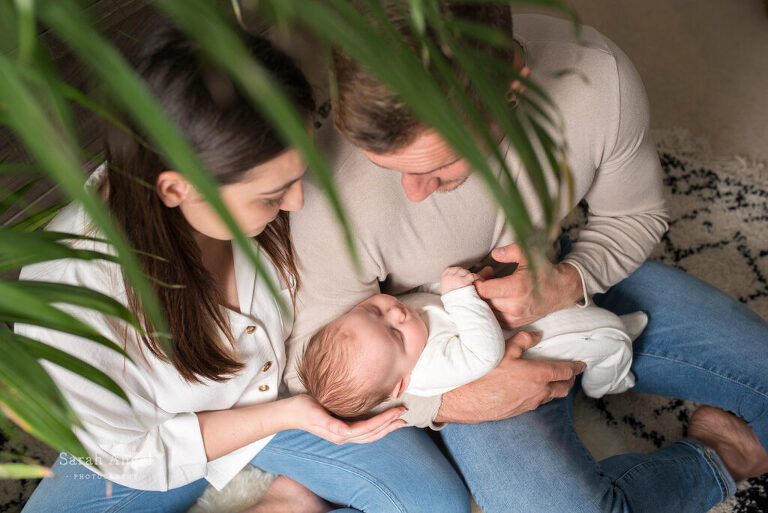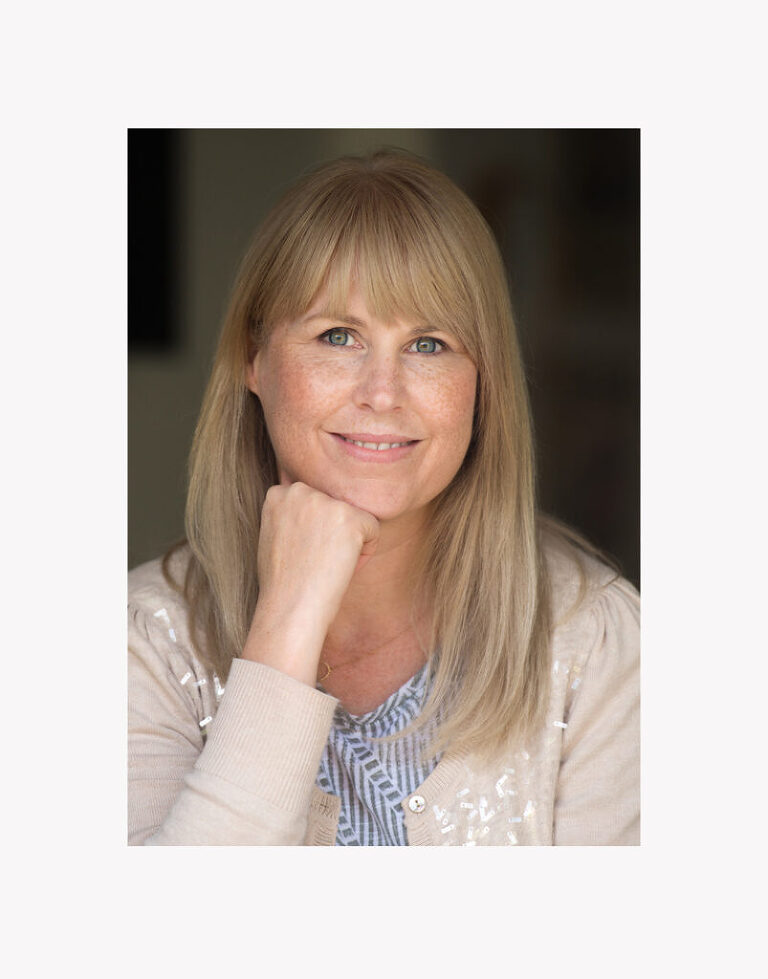 Sarah Angel is a professional Newborn and Family Photographer based in Farnham, Surrey. She photographs families across Greater London, North Hampshire and Surrey. She is Fine Art trained and holds a 1st class honours in Photography. Prior to establishing her family photography business she worked in education as a Secondary School Art and Photography teacher for nearly 20 years. She continues to teach, running photography workshops and tuition for beginners.