Do you struggle with the winter blues?
Coming from New Zealand, I grew up enjoying warm sunny weather throughout January and February.
January is the big summer school holiday, which starts just before Christmas. I have great memories of eating a roast dinner and Christmas pudding on a warm summers day (crazy I know!) and new year's day at the beach with hot sand between our toes.
Holidays, sunshine, familytime. It's such a positive start to a new year.
Having been settled here in the UK for just over 20 years now, I have to admit that it's taken me many (many!) years to adjust to the challenges of a Northern Hemisphere winter!  
Here we are enjoying a trip to NZ visiting family back in 2019.
Don't get me wrong. We had plenty of cold, wet and windy winters growing up in Wellington, NZ, but nothing prepared me for the length of a UK winter and the lack of light!
Oh the darkness! And the below freezing temperatures!  Then, to top it off, seeing NZ family and friends posting summer holiday pictures was a bit like salt on an open winter wound.
I can also admit to feeling rather low and bereft through the months of January and February.
I know I'm not alone in feeling this way!  But I was surprised to discover, during my first ever winter here, that many Brits struggled like this too; despite being born into these epic winters!
Over the years I have found ways to make my experience of these darker months brighter and now I actually have a new level of appreciation for our dark winter months.
Here are my five favourite winter survival tips that have helped a UK Kiwi mum to enjoy a UK winter. : )
A UK Kiwi Mums Top 5 tips to surviving the winter blues.
1. Exercise Exercise Exercise!
In past years I have danced my way through the winter, yogied through the winter and swam through the winter. ….anything to keep those endorphins going when the sunshine's gone!
These days, thanks to our lockdowns, I discovered a love for running and now I plug in my favourite dance tracks and pound the pavements and forests around Farnham.
2. Buy a summer dress (or three!).
If you know me, you'll know I have a love of internet dress shopping! It's my current favourite form of escapism and there's nothing more exciting than buying a superbly impractical dress in the middle of winter and then waiting and looking forward to hopefully wearing it!
…… No? Is that just me then? Well ok. What ever gets me through? Well yes it definitely helps to get me through. : )
3. Say no to Dry January and new year dieting!
I say, why punish yourself like this in the winter months?  I'd rather focus on healthy eating in the spring time when I have more energy and enthusiasm to watch my waistline. So for now it's chocolate and Sauvignon in the evenings followed by some more exercise the next day. : )
4. Appreciate the beauty of winter.
During our darkest weeks of winter I try to remember to look up at the evening sky and appreciate it's beauty. As a family we have a star gazing app and enjoy the odd crisp clear evening learning more about the night sky.
Then, in the early evenings, I always make a mental note of when it's starting to noticeably get lighter and there are only a set number of runs each week that I'll be completing in the dark before I can put my headtorch away for the following winter.
And, it's not just the winter night sky that's pretty amazing. Winter day light is pretty magical too. Nothing beats the light on an early frosty morning walk.  As the mist rises over fields and everything looks crisp and white and you feel the icy crunch of a frozen forest floor under your feet. The low winter light creates the most dramatic rays through forest tree's. It's the most epic time for some dramatic landscape photography and you don't need to be up at 5am to enjoy it either. Many an after school drop off walk or winter family photoshoot can have this kind of extraordinary dramatic light.
And then there's the snow! Now that stuffs pretty in photographs and fun for sledging too!
Heading to our local pond to skate pebbles across the ice or how about some frozen puddle jumping? Surprisingly these are some of the simplest things our kids look forward to in the winter months after Christmas …… the cold weather can indeed bring with it some epic family fun.
5. Have stuff to look forward to.
Especially events that require wearing a fun dress!
This year my husband and I have made a pact to get dressed up properly and head out for some fine dining once every month this year! (You can see we have high hopes for 2022!: ) So that's a posh date booked in for the end of January and February already! Winning.
We've also booked a short family holiday for the Easter break as well as some fun weekend activities which I'm about to book too!
Do you need something new in the diary this Spring or Summer?
How about a family photoshoot?
Why not? It really is a lovely event to look forward to in the calendar. There is an exciting build up to a family photoshoot. Once you are booked in you can expect to receive advice on how to get ready for the shoot. I send out a little 'What to wear guide', we choose a location together and then chat a little over email or phone to finalise the details a week or two before we meet. Or you can leave me to plan the location and shoot details for you. Then, all you need to do is turn up on the day. : )
Perhaps you might enjoy booking in for haircuts, purchasing a new outfit ……I recommend buying a fab new dress for the spring time mum ; ) As I said earlier, it's such a treat having that new dress in the wardrobe, waiting in the wings for the perfect spring/summer day to enjoy it!
You could even make a day of it by booking in an evening meal after the shoot.
It really is a fun experience to look forward to, you will most definitaly experience a wonderful sense of bonding as a family and you will end up with a beautiful set of images to display in your home.
And don't just take my word for it. Here's what some of my families have said:


You can find more family reviews here.
Or, you can read more about how my family photoshoots work here.
Feeling like you need to talk to someone?
Nobody should feel alone and have to suffer seasonal affective disorder. If you are feeling alone and need someone to talk to here are a list of organisations and people who can support you:
Call The Samaritans (24hr): 116 123 or email jo@samaritans.org https://www.samaritans.org/
Call Saneline: 0845 767 8000 (6pm – 11pm)
Call Rethink: 0845 456 0455 (Mon – Fri, 10am – 2pm)
Call CALM: 0800 58 58 58 (Everyday, 5pm – midnight)
Call Maytree: 020 7263 7070 (www.maytree.org.uk)
Make an appointment with your GP
Call NHS Direct on 111
And before you go….
I realise this post isn't really strictly related to my photography services (but you see how I kind of swung it that way in the end? : ) Cheeky I know!
But hopefully, by sharing a little more about me, you'll also come to know that family wellbeing, family connection, and living a healthy and positive lifestyle, are subjects dear to my heart; and they matter to many of the families I work with too.
If you stop to think about it, family photography really is a marker of how much we care about the people that matter to us and the process of turning up to a photoshoot and having moments of real connection and love recorded really is an exercise in family connecion and wellbeing.
So if I sound like your kind of person/photographer then do visit my contact page here to get in touch with me for a chat about your next family photography session. I'd love to hear from you!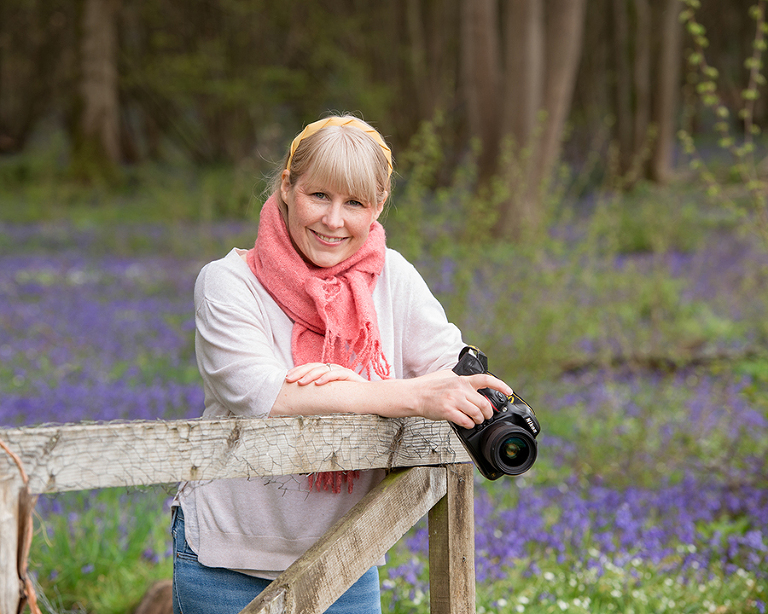 Sarah Angel is a professional newborn and family photographer based in Farnham, Surrey and photographs families across Greater London, North Hampshire and Surrey.
A UK Kiwi Mum, she is Fine Art trained and holds a 1st class honours award in Photography.
Prior to establishing her family photography business, she worked in education as a Secondary School Art and Photography teacher, for 20 years.
She continues to teach, running photography workshops for adult beginners, in the Farnham area.
You can read more about Sarah Angel here>