Tips for heart-venturous family photos.
As a photographer in Farnham (and its surrounding areas), I know from experience that my clients want more than just a few fun family snaps, they want photographs that are filled with connection, filled with their personality (not mine!) and contain a little bit of playfulness or adventure.
So, I have coined a name for this. And I'm calling it 'heart-venturous'.  And in this blog, I want to share with you my three favourite tips for achieving 'heart-venturous' family images.
But firstly, lets elaborate on 'heart-venturous' a little more?
What is heart-venturous?
This is a term I made up as I wrote this blog as it best describes everything that my families bring to their session and, in turn, what I make sure I capture in their photographs.  Heart-venturous families love and value family connection and are affectionate with one and other. 
A heart-venturous family can be quite or outgoing, but they are playful and enjoy spending time together outdoors, exploring their local surroundings. They know and understand the benefits of getting outside together as a family and how it benefits their level of connectedness and family wellbeing.
It's therefor so important for all of this to be depicted in a family photograph, otherwise it's really not going to come across as a very genuine or natural family image is it?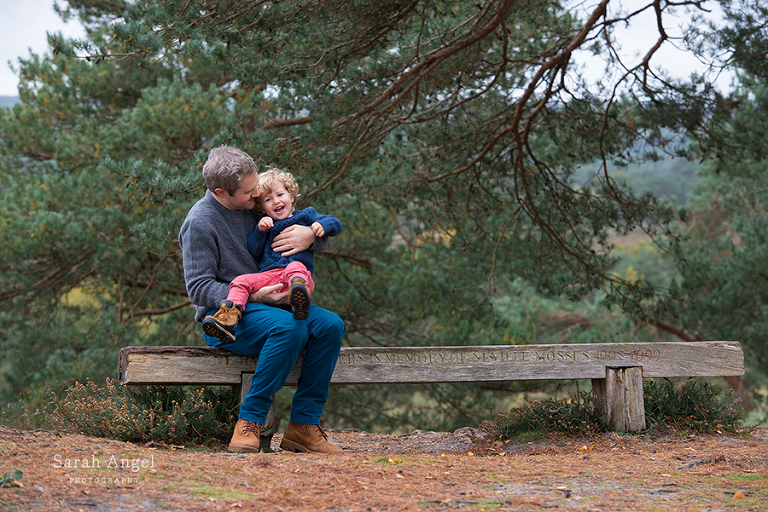 So, read on for my three simple tips, from your photographer in Farnham, for achieving heart-venturous family images.
Three favourite tips for achieving heart-venturous family images
1. Squeeze in as close as you can!
The first thing I will ask you to do is to squeeze in super close. Not only will you instantly feel more connected as a family, but this is also where the magic begins. No two family's dynamics are the same and even with my ongoing prompts and direction, this moment is entirely yours as a family and I love to capture your interaction as it unfolds. There might be some funny moments, quiet moments, silly moments, or even some uncomfortable moments and sometimes there's a bit of 'what's for lunch / dinner' chat thrown in there too. It's just important for you to know that magical connection happens in these simple family moments.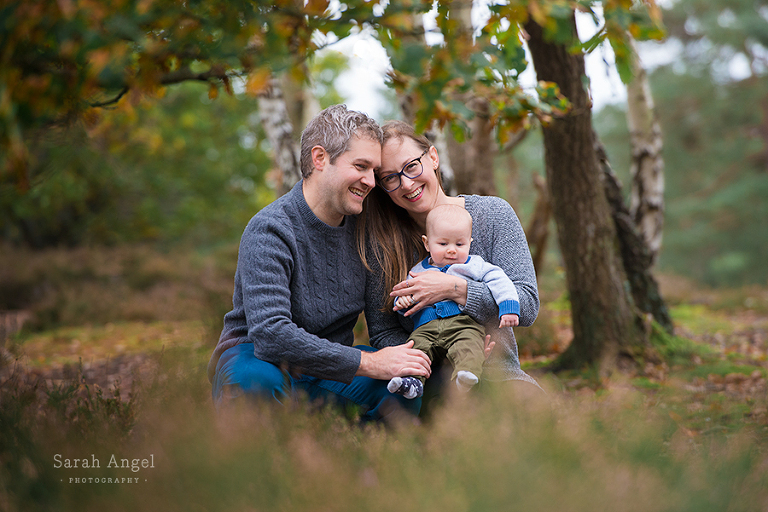 2. Let the kids lead us on a little adventure.
The families I photograph tend to have big hearts and adventurous souls and they love to explore. For most of your session I will direct you to each new photo opportunity.
However, at some point in the session I will ask your child/kids to take the lead.  Often, it's in these moments where I get to see your family come to life the most.  A little bit of exploring or some time to play or climb a tree. These moments make your family photoshoot like nobody else's.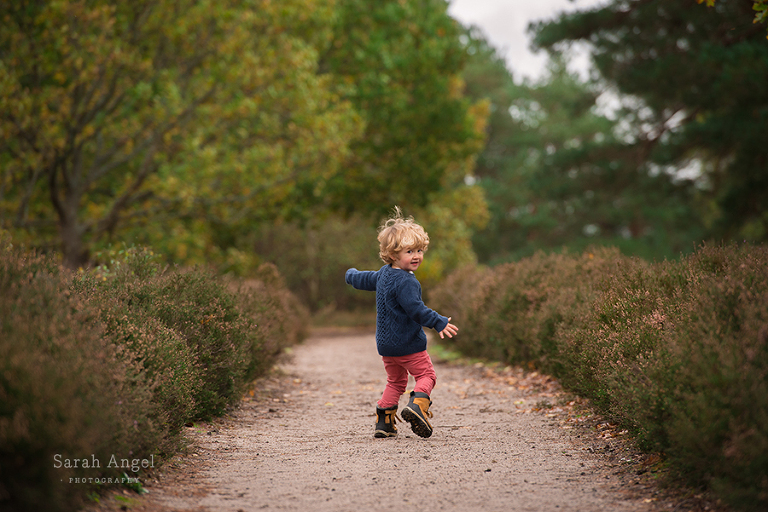 And, if your baby isn't on the move yet, we give them something new within the environment to explore. For example, playing with fallen leaves or sitting with you in some long grass or how about a field of Heather or Bluebells?  
Adventurous hearts seek out playful and connected family time. I'll be there to help guide you and turn these moments into beautiful family photographs.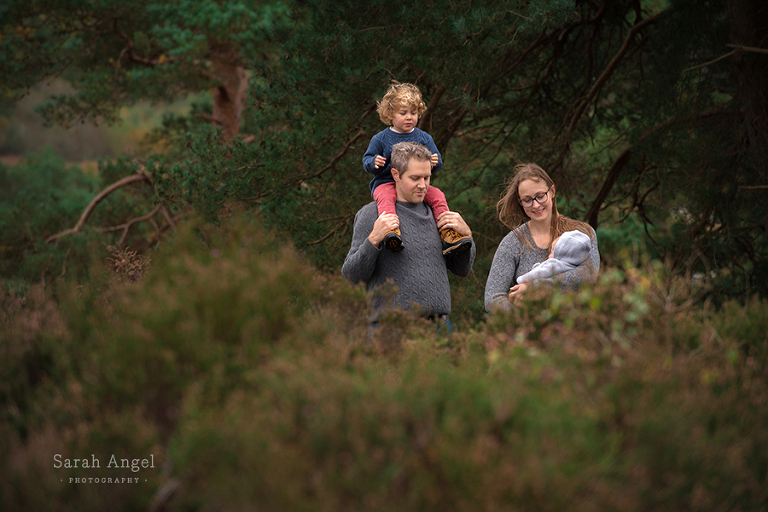 And, as a photographer in Farnham, if your having your session here, it's a wonderful adventure as we have so many beautiful open spaces for family outdoor sessions.
3. Be ready for your session.
Don't worry, this tip isn't a box ticking exercise!
Heaven knows you have enough of that going on in your lives already with busy jobs and a busy family life!
When you hire me as your photographer, you will be ready for your session because I make the time, within just a few email conversations or phone chats, to ensure you're prepared for your session.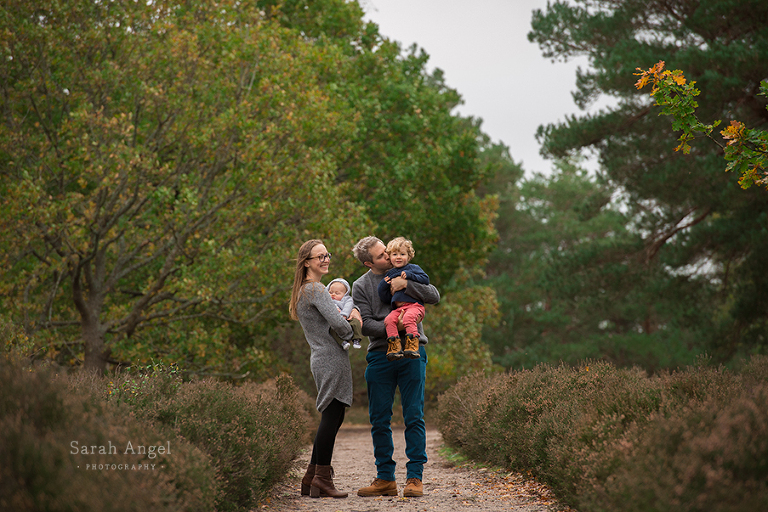 You'll have all the info you need AND most importantly, all the reassurance you need to turn up to your session feeling comfortable and happy!
Aside from the realities of getting lively kids dressed and out the door on the day of your session, many of the families I work with are pleasantly surprised at how much they enjoyed their session having felt reassurance before hand.
And that's all in the preparation. ; )
How to feel good on the day of your sesion
Whilst we're on the subject of preparation you can find another blog here which gives you some info and advice on how to turn up feeling good on the day of your family session. You'll find it here.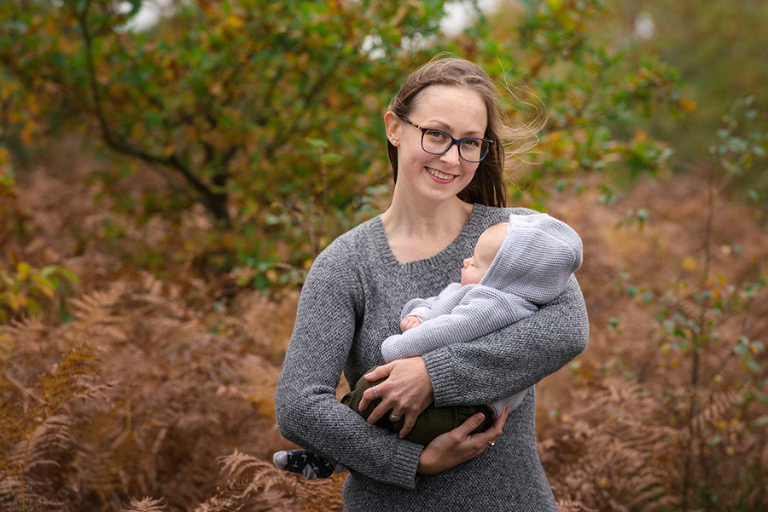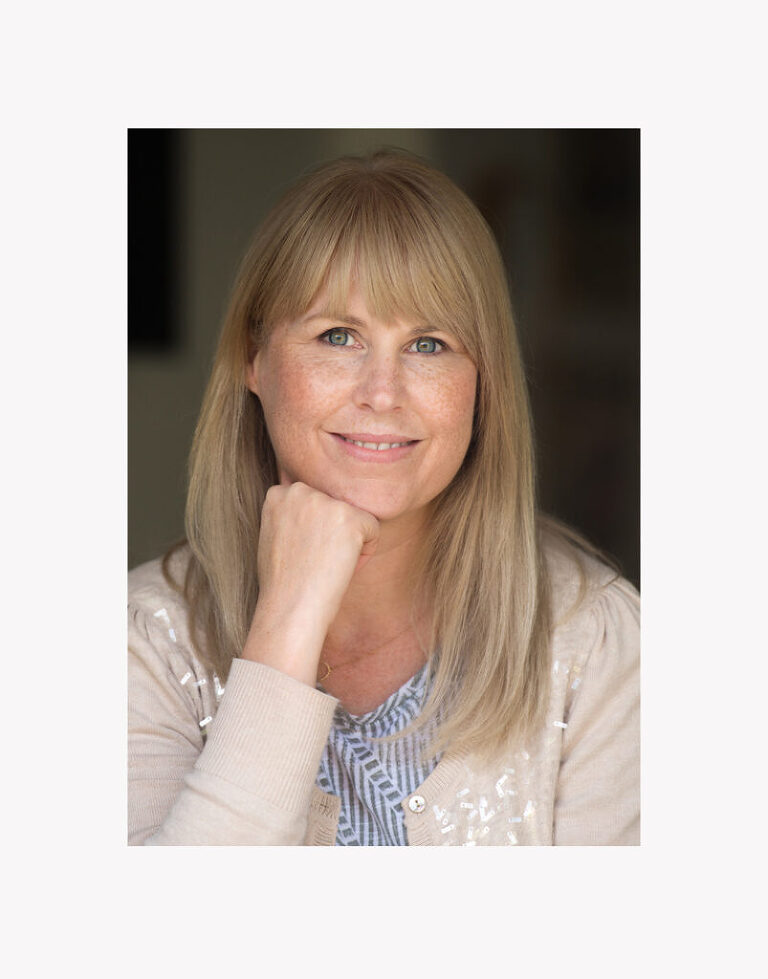 Sarah Angel is a professional newborn and family photographer based in Farnham, Surrey and photographs families across Greater London, North Hampshire and Surrey. She is Fine Art trained and holds a 1st class honours in Photography. Prior to establishing her family photography business, she worked in education as a Secondary School Art and Photography teacher for 20 years. She continues to teach, running photography workshops for beginners.